AddSearch allows you to create multiple accounts with separate indices. You can create the new account at the top-right corner of the screen at your dashboard.
Creating an account this way starts a free trial. The trial does not cost you anything until you subscribe to one of our plans.
The new AddSearch accounts link to your existing account. All the accounts have separate indices with separate settings and analytics.
Instructions
To create a new AddSearch account, follow these instructions:
Login to your AddSearch Account
Click on your e-mail address in the top right corner, and choose Create New Account

A new page appears
Fill in your URL and click Create New Search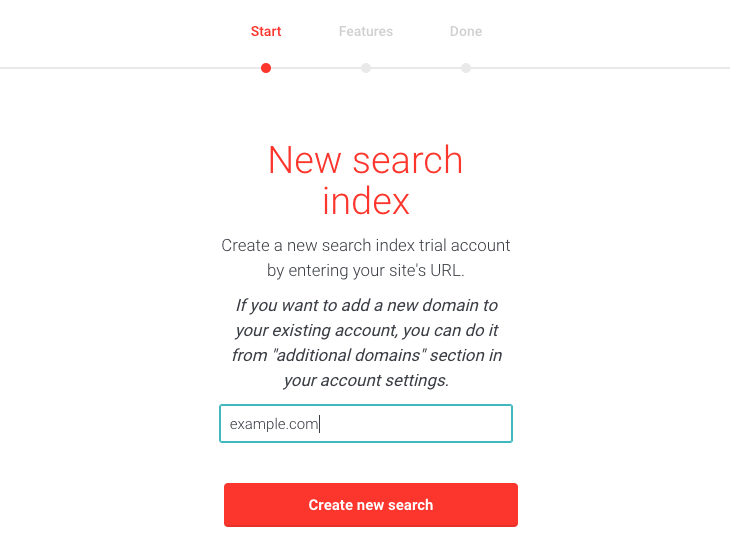 AddSearch starts crawling the site and you will be guided through the rest of the process.
Make sure to use the new Site key on your new site to return search results from the new account. You can switch to the correct account from the drop-down menu in the top right corner.