Multi-factor authentication uses a secondary source of confirmation to grant access to your AddSearch account. This method of authentication provides users with additional security for AddSearch accounts. 
Multi-factor authentication can be enabled via the Security page. Navigate to Security from the user account dropdown in the top right corner of your Dashboard.
After toggling the Require multi-factor authentication button on, a field will appear to type in your phone number. This number is used as your secondary verification source.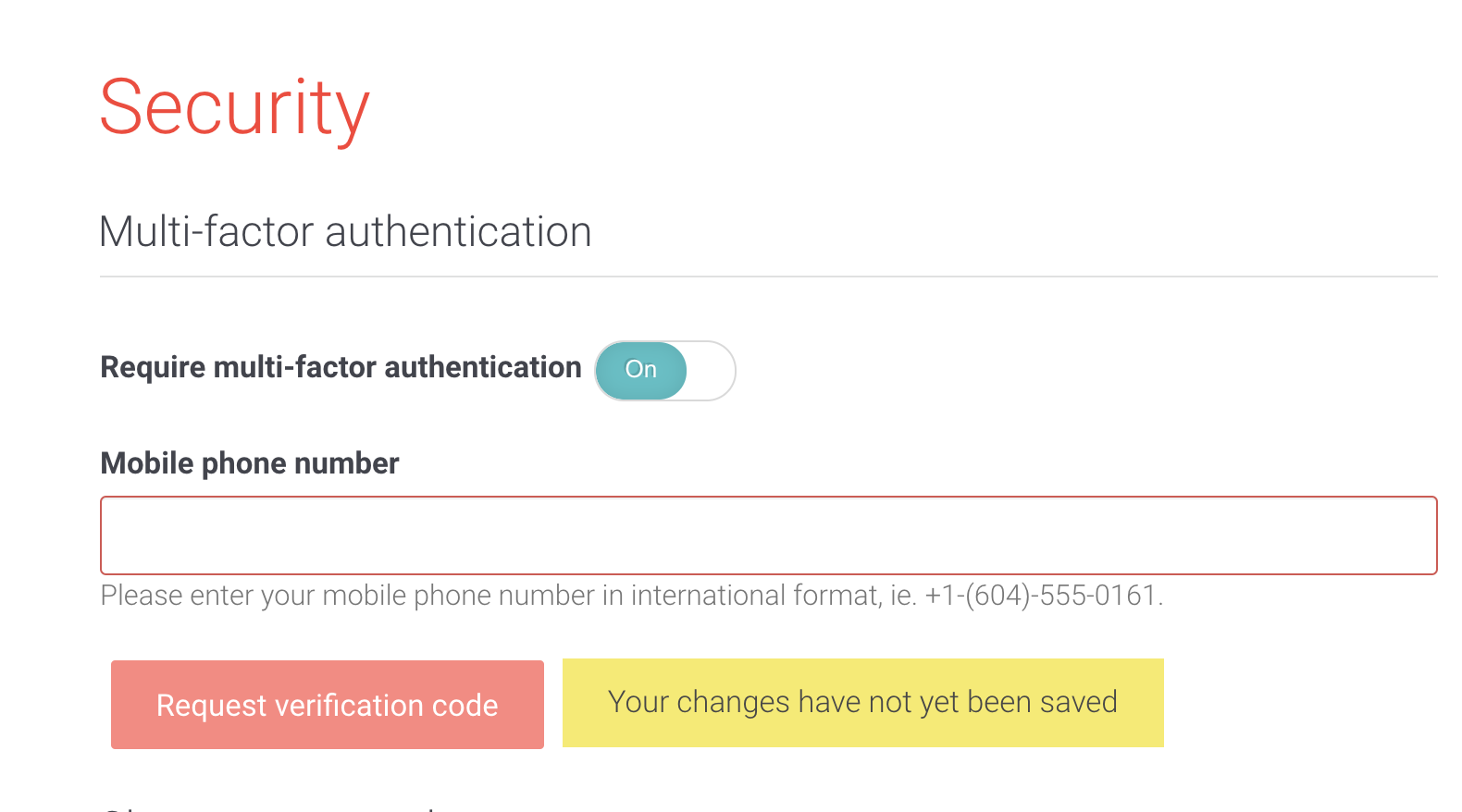 Once your phone number has been submitted, a 6-digit authentication code will be sent to your mobile phone. Please enter the code to verify your phone number.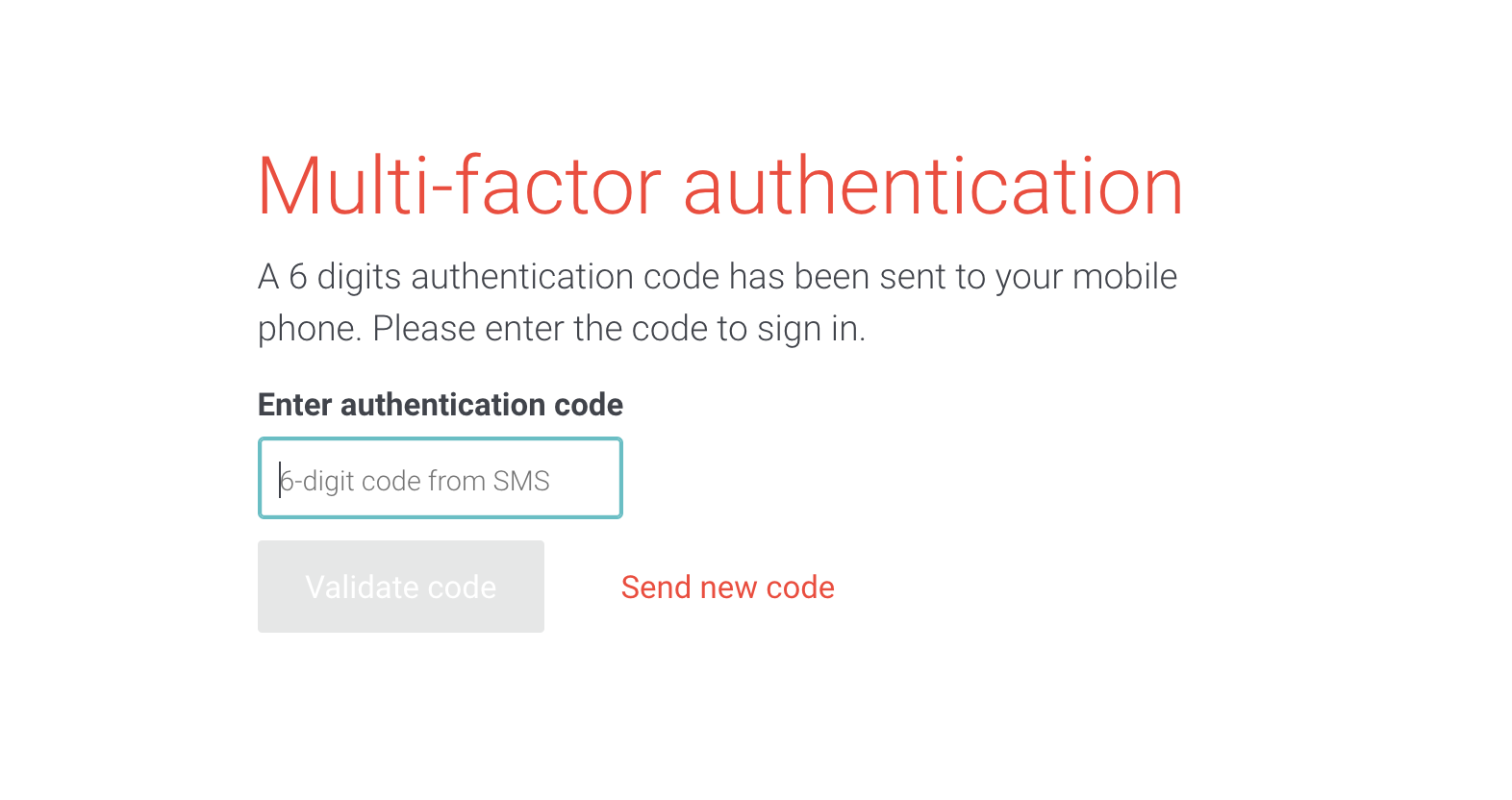 After you've successfully set up your multi-factor authentication, this verification process will occur after submitting your password at each login.