You can cancel your subscription from your AddSearch Dashboard. After canceling your subscription, the AddSearch account will stay active until the end of the paid term and you won't be charged thereafter.
Instructions
To cancel your subscription, follow these instructions:
Login to your AddSearch Account
Go to Billing
Click here for the confirmation page

Click Confirm cancelation to cancel your subscription.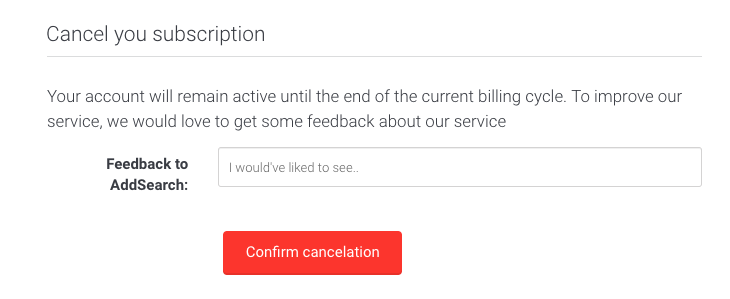 We appreciate any feedback regarding the cancelation. Your input is valuable in continuing to improve our services.
Let us know if you liked the post. That's the only way we can improve.