Fully-featured search solution for your website or web app
AddSearch is a lightning fast, accurate and customizable Site Search engine with a Search API. AddSearch works on all devices and is easy to install, customize and tweak.
Make all your web content searchable
As content is getting scattered around multiple SaaS platforms and subdomains, AddSearch brings it back to your corporate website quickly and effortlessly.
Migrate from Google Search Appliance or Google Custom Search
Replace the discontinued Google Search Appliance (GSA) or the ad-supported Custom Search Engine (CSE) with the most popular alternative, AddSearch. Read how AddSearch compares to Google Custom Search Engine or Google Search Appliance.

---

More sales
To buy it, they will first need to find it. AddSearch brings all your products instantly findable from the frontpage.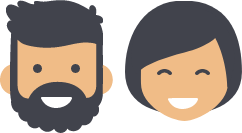 Happier customers
AddSearch helps your customers find the answer to their questions, reducing the pressure on your helpdesk and inbox.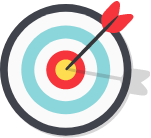 Increased conversion
Getting the right information instantly and easily will turn your visitors into customers.

---
Type any letter to see AddSearch in action