Easily add site search to your website
AddSearch is an instant, visual site search that works on all devices and is easy to install. It takes less than 5 minutes and requires no coding.
Welcome Google users!
As the Google Site Search and the Search Appliance got discontinued, Google's only site search solution is the ad-supported Custom Search Engine. AddSearch is a great, ad-free solution.
Read how AddSearch compares to Google Custom Search Engine.

---

More sales
To buy it, they will first need to find it. AddSearch brings all your products instantly findable from the frontpage.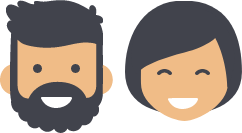 Happier customers
AddSearch helps your customers find the answer to their questions, reducing the pressure on your helpdesk and inbox.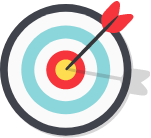 Increased conversion
Getting the right information instantly and easily will turn your visitors into customers.

---
Type any letter to see AddSearch in action