"Siri, dim the lights" or "Alexa, play jazz music".

You've heard those sentences before. You might have even used them yourself. Voice assistants have been changing our lives for nearly a decade now. The way we interact with our surroundings, our homes and our devices is shifting dramatically and affecting our behavior. 
But voice services also affect the way we search on the internet and our attitude towards search engines in general. We do not always want to type in keywords, instead, we ask our device or browser via voice search. It's comfortable, it's handy and it's an easy solution when we have our hands full (literally) with other things. 
Why is voice search important? 
Voice Search, on a very basic level, works by turning your voice from sound waves into digital data that your device can easily interpret. 


In one of his conferences from 2018, Vaynermedia's marketing guru and tech evangelist Gary Vaynerchuk addressed how customers never imagined a laptop or an iPhone would become a part of their everyday lives, and now they can't envision life without it. He then discusses the idea of voice replacing all we know today. Even our showers and appliances may have voices, and anything could be done verbally and without touch. His prediction is becoming a reality. Already, 71% of people prefer searching through voice-over searching by keyboard – which gives you an idea of the potential voice search has. Nearly 40% of all internet users in the US are voice search users. 
Not convinced? Keep reading..
Voice Search Statistics
voice search statistics indicate that:
58% of consumers use it to find a local business online.
122.7 million Americans were using it in 2021.
27% of searches done on mobile devices use it.
55% of households are expected to own smart speaker devices by 2022-invoca
At the moment, the most popular usage is still restricted to more basic features such as information requests, checking the weather, playing music or setting reminders via search devices. 
While there are still many challenges in voice search, big players in the search industry such as Google relize that the future of voice search lies in investing heavily in machine learning solutions and we'll be seeing better implementations within the next five years. 
Who should optimize for voice search? 
While voice searching is getting more and more accurate, optimizing for voice is especially important if your users are more likely to use a mobile device or a voice search assistant.
The most common cases include:
You have an eCommerce platform. Voice search marketing is real. At the moment, 43% of voice device owners between 45 and 60 use their devices to shop online. That's a huge customer potential for any eCommerce owner. eCommerce is also easy to optimize since it includes a lot of structural data in the first place such as prices, brand names, sizes, colors, etc.
Your users are likely to have their hands full. For example, if you are offering recipes on your website, your user might have their hands dirty when wanted to look up ingredients or tips. 
Your users have short, clear questions. For any local business owner (restaurant, barber, etc.), their search should at least be optimized for the most common queries

. As an example, if you own a Thai restaurant, users looking for "Where is the closest Thai restaurant?" should be able to find you. 

You want to support visually impaired, disabled or chronically ill users. Voice search is a great tool for these users since it opens up an easy way to navigate without having to use a keyboard. 
If your website does not fit the use cases above, optimizing for voice search will most likely not benefit your KPIs at the moment. 
How do you optimize for voice search? 
The main challenge for any voice search is quite clear: we do not talk the same way we write. 
Imagine, you want to find the price for the newest iPhone. Typing in a query on Google, you'll write something along the lines of "iPhone price". When you use voice search online, on the other hand, you might ask "How much does an iPhone cost?" 
Even though the queries are different and don't include the same keywords, we expect the same end-result as a user. To offer the same results, the site search needs to be able to extract the relevant information from the question. 
This is where it gets tricky. Instead of only having to understand the content of the website, the voice search needs to be able to understand the question. When a user asks "Who was the president of the US during the second world war?", search tools have several questions that need to be answered, such as "When was the second world war?" and "Who was the president at that time?"
At the moment, there are no great solutions for this kind of query yet but as mentioned above, a lot of companies invest in machine learning for site search. For the time being, you can still add voice search to to your website and optimize for it with the following tips:

Write as you speak 
A simple but effective tip for optimizing voice search is writing as we speak. Instead of using many nouns, use descriptive sentences in your headlines, tag lines and other SEO-relevant elements of your website. For example instead of naming your blog post "The discovery of America", call it "How Columbus discovered America". 
Optimizing for traditional website SEO is a bit different from voice search SEO. After all, your users don't look at a screen and want one clear result. Remember that voice search answers are usually read aloud. While you can scan a text visually for the most important information, the same is not possible for audio. When your users are searching via mobile, they are even more likely to have their hands full and want an answer fast. 
Optimize for voice shopping 
With the rise of voice shopping, businesses also need to provide customers with the comfort they are looking for when buying a product. Your user will describe the product they are looking for which also restricts any browsing for a product before selecting it. For eCommerce stores, the verbal description of a product needs to be included in your metadata.

Voice search is used mainly by customers as a sales channel which means that they are ready to buy. They have already decided on the product which is usually low-value such as food items, low-cost electronics or homeware articles. 
Analyze and optimize your mobile SEO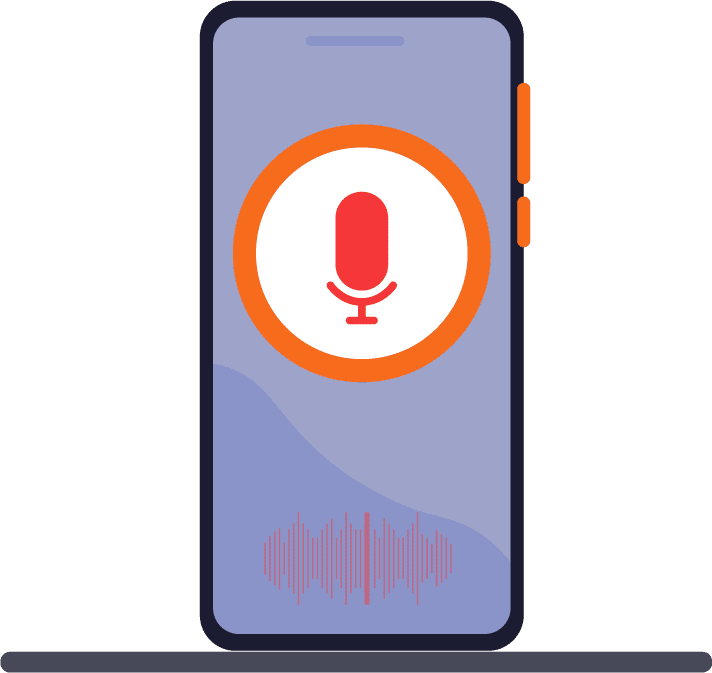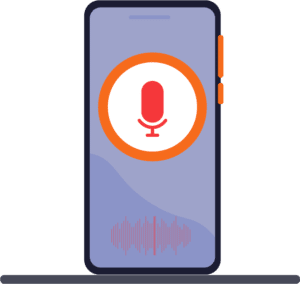 Voice searches are still mainly conducted via mobile devices and search assistants. Optimizing your general mobile SEO will also help you rank well and therefore show up as a result via voice search.
Speed is vital. Your mobile site must be fast. Your mobile layout and navigation should be intuitive enough to stop users from leaving the site or getting frustrated.  
Personalize and Localise
Very often voice searches are local. A survey by Brightlocal showed that 58% of US consumers had used voice search on a smartphone to find local business information in the past 12 months.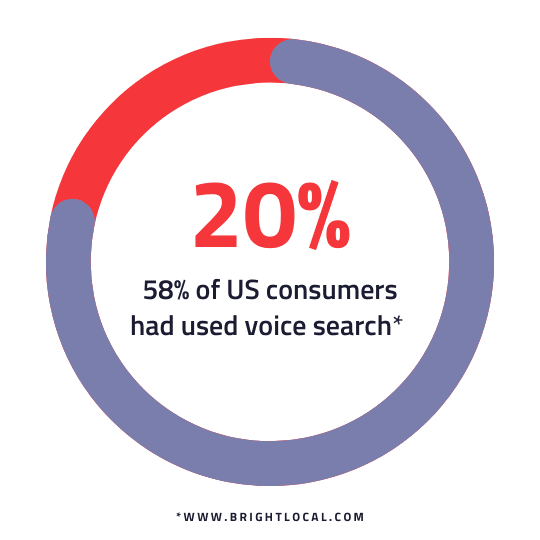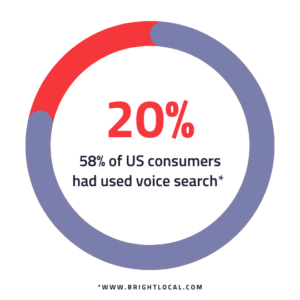 Looking for a restaurant nearby or finding the nearest repair shop are common usages of voice search. Your local SEO needs to be up-to-date in the relevant business directories (and on Google My Business). Use consistent branding (name, address, phone, email) across the web to ensure that your business is easy to find.
When you use AddSearch, you can tag your location in your content which will also affect how your results will be shown. 
Conclusion 
Voice search is a tool that is becoming more and more relevant with the rise of voice assistants such as Alexa, Amazon Echo or Google Assistant. The technology is still evolving and not every website owner needs to optimize for voice search. But voice search is especially important for eCommerce stores with a rise of voice shopping.
Why voice search is important?
Voice Search has fast become common technology, and we are beginning to see it in our everyday lives.  It's found in smartphones, computers, and even voice-activated devices like Amazon Echo.

As more and more users begin to embrace its use, it becomes crucial for businesses to take advantage of voice search to promote their products and services or risk being left in the dust.   
Who should optimize for voice search?
While voice search is getting more and more accurate, optimizing for voice is especially important if your users are more likely to use a mobile device or a voice search assistant. 
How do you optimize for voice search?
The key to optimization for voice is to understand that "we do not talk the same way we write". 
Was this helpful?
Let us know if you liked the post. That's the only way we can improve.