Synonyms make sure searching with different keywords with the same, or a similar meaning leads to the same search result.
Instructions
To add synonyms follow these instructions:
Login to your AddSearch Account
Go to Synonyms under Manage results
Click Add new synonym group +
Type in a comma-separated list of synonyms each row
Click Save after making changes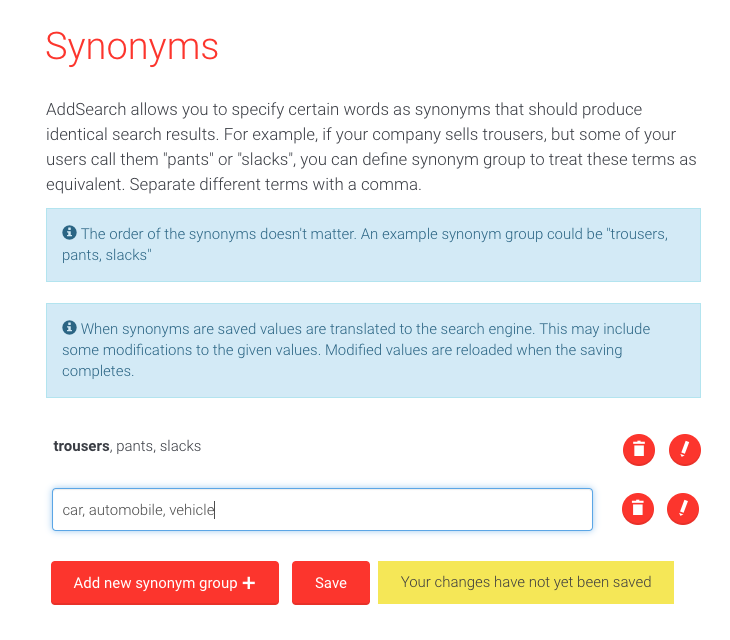 Please note, that synonym keywords don't work with Pinned results. You have to do a setup separately in Pinned results.
Let us know if you liked the post. That's the only way we can improve.