The Analytics Tag allows for selecting a tag and displaying an analytics view filtered against the tag. The analytics tag selector contains a maximum of five tags, and each tag can contain data collected from separate search UIs specified for collecting the data.
The Analytics Tag helps to split the analytics of a single index separated as tags. You can use the tags, for instance, in A/B testing to compare which search UIs are most effective. Splitting the analytics with tags may also provide insights from search UIs served to audiences in different geo-locations.
According to one of our blog posts, the most important things to look for in an effective search are:
Please note that collecting the analytics data from the search UI requires setting up with our API. Please get in touch with support@addsearch.com for more information on setting up the analytics tags.
Instructions
To filter the analytics against tags, follow these instructions:
Log in to your AddSearch Account
Click any of the links under Analytics to open an analytics page

Click on the Select tag dropdown menu to choose a tag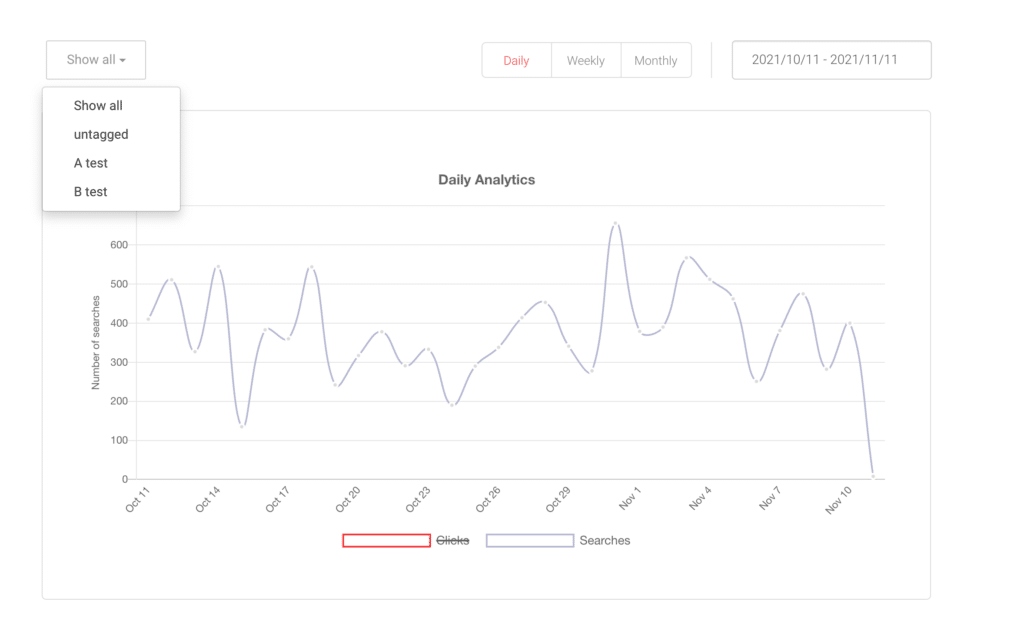 The Analytics Tag stays selected on all of the Analytics pages.
Let us know if you liked the post. That's the only way we can improve.