AddSearch allows for removing patterns from page titles with automatic title filters. Removing excess patterns helps you to make titles in the search results easier to read.
You can use title filtering when your website's titles have repetitive patterns. For example, if the title starts with "Page name – Company name," you can create a filter that removes the pattern. You can also use title filters to remove patterns from the end of the title.
Instructions
To set up title filtering, follow these instructions:
Log in to your AddSearch Account
Go to Other settings under Setup
Locate Title filtering
Enable manual filtering to create title filters
Choose prefix or suffix filter type from the drop-down menu

To remove a pattern from the beginning of the title choose prefix
To remove a pattern at the end of the title choose suffix

Add the pattern to the input field you wish to filter from the search results
To add multiple filters click Add new filter +
Click Save to submit changes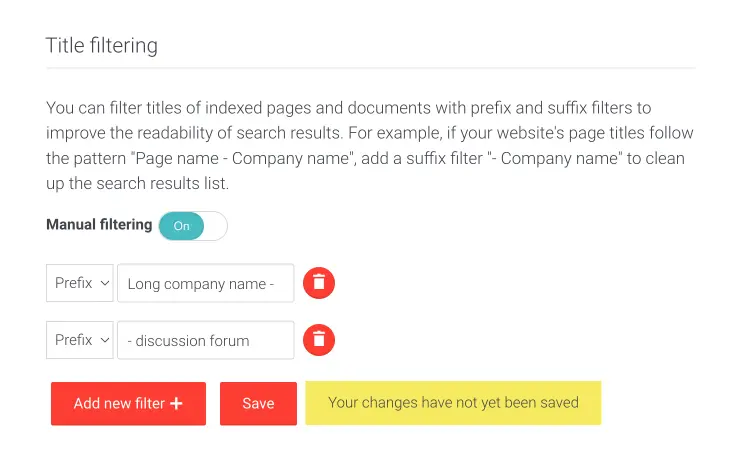 Let us know if you liked the post. That's the only way we can improve.