You can customize the style of your search using CSS (cascading style sheet) definitions. Please note that modifying CSS requires some technical knowledge.
Customizing the search gives you the opportunity to align the look and feel with your brand.
Instructions
You can modify CSS styles in the AddSearch Dashboard. Locate the CSS settings from the AddSearch Dashboard with the following instructions:
Login to your AddSearch Account
Go to Look and Feel under Setup
Scroll down to Look & Feel section at he bottom of the page
Modify the CSS to your liking
Click Save to submit changes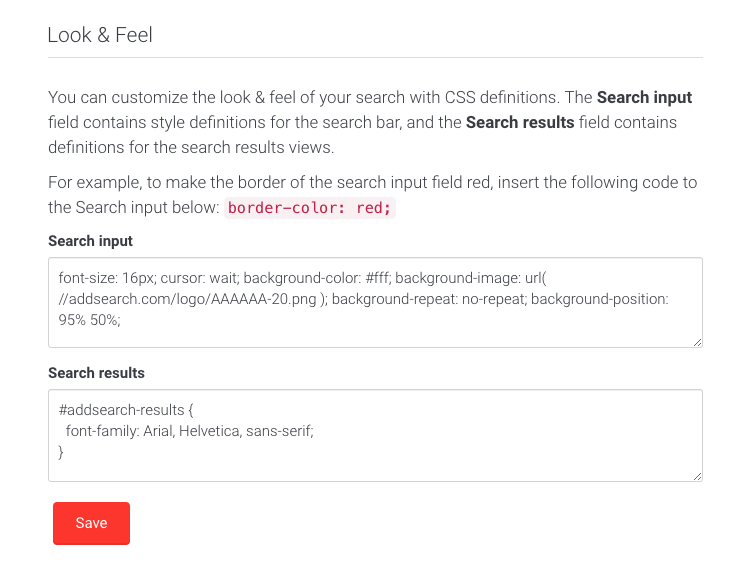 Search input contains the style definitions for the search input field (where you type the keyword to search for). Search results contains the definitions for the search results in the Widget or Results page views.