AddSearch allows you to create or manage your subscription on your account's Dashboard's Billing page. You have access to manage Billing settings with admin privileges.
You will get payment receipts as an email to the billing contact person but you can find paid invoices also from Dashboard's Billing section.
You can pay your subscription plans with a credit card. Professional, Premium and Enterprise customers can pay with an invoice. Please note that We don't support Paypal payments at the moment.
Instructions
You can subscribe to AddSearch on your Dashboard by following these instructions:
Login to your AddSearch Account
Go to Billing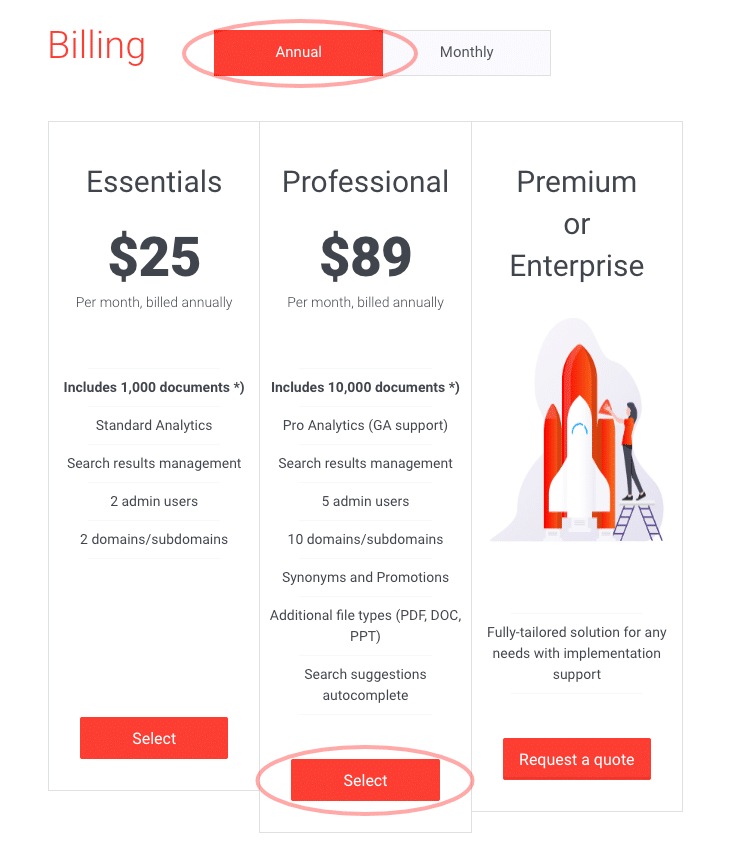 Choose Annual or Monthly subscription term and click to select
Choose Essentials or Professional subscription terms and click Select under the correct plan
You can also contact us to Request a quote for a Premium or Enterprise plan
Fill in your details under Payment Information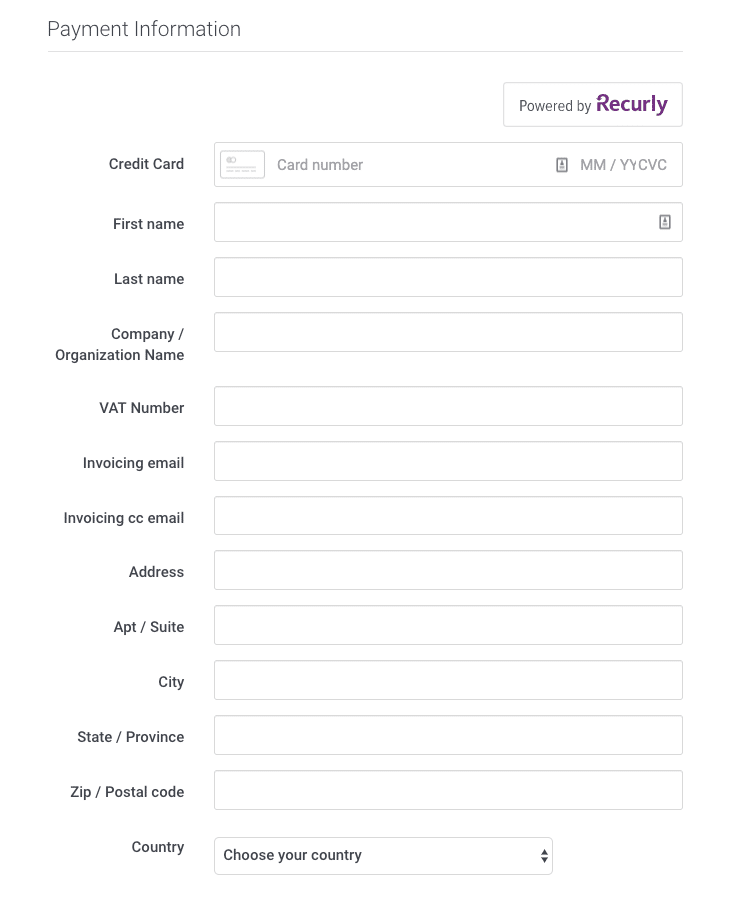 Under Selected plan you can see an overview of your plan
Under Choose add-ons Click Added quota checkbox if you wish to increase your page quota
If you have a Coupon code enter the code to the input field and click Apply code
Click Submit to confirm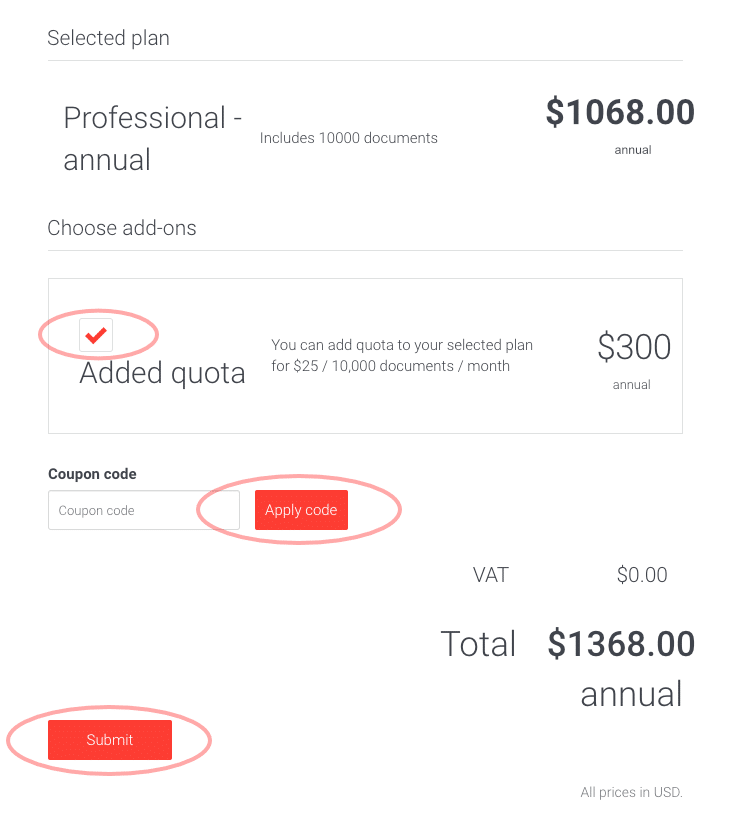 After confirming your subscription you are directed to the Billing page where you can:
Cancel your subscription
Update billing information*
Change your plan
Download your invoices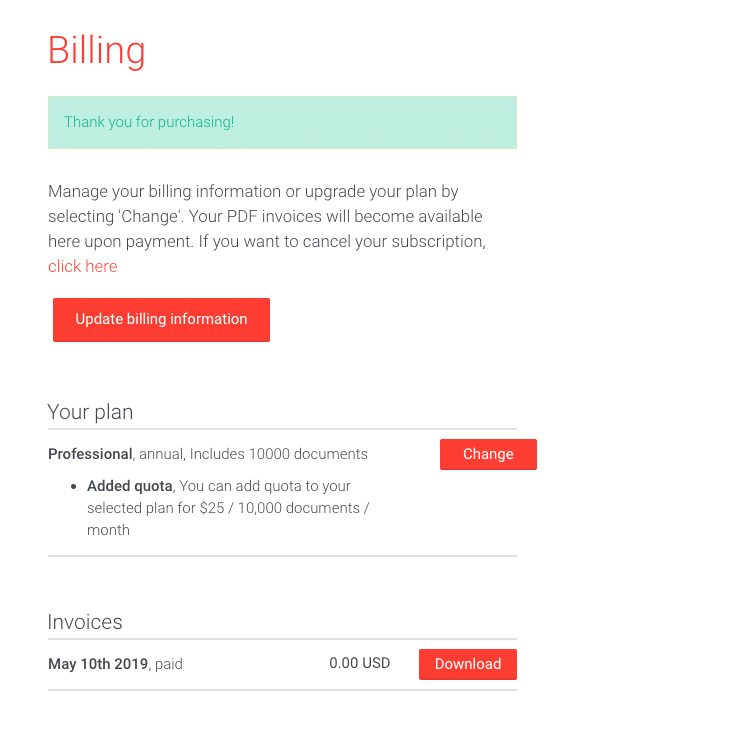 Contact us if you have any billing-related questions.
* Opens link to our subscription billing service provider.