The Problem with Search
So when we say that searching on any website is a frustrating experience, why is that exactly? (And note that we're talking searches on individual websites, not searching the web as a whole.)
1. It's slow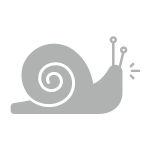 This is what happens when you search on any given website: you type a keyword, press Return and then wait. And wait. And when you get the results, they might not be the right results. So you retype the search, wait again. And wait. And you get the picture.
Instant searching has been available in web search engines for years, but in site searches it's nowhere to be found. Instead we're stuck with waiting for the results. And waiting. And waiting.
2. It's ugly
Google came up with the ten blue search result links in 1998. After that, search interfaces haven't really progressed anywhere. While the rest of the web is developing into a beautiful butterfly, search is still safely cocooned within the blue links. The upshot? Searches are ugly.
3. There's no mobile support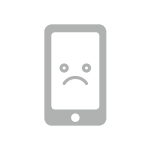 Most site searches are remnants of the desktop age, a glorious time (or not) when all websites were designed to be 980 pixels wide. There was no worry about mobile devices, because none existed.
These days things are different, and mobile usage is skyrocketing. For example, it's estimated that tablets will surpass desktop PC's in 2014. If your search isn't mobile, you're not serving a major and growing portion of your audience.
4. There's no control over the results.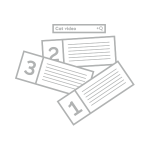 For the owner of the website, it's important that the right results appear in searches. You might have product pages, a support area, and a discussion forum. It's obvious that for most cases the product pages should be most important, followed by the support pages, and lastly the forum. But site searches don't work that way.
Incredibly enough, most of the leading site search solutions don't offer any control over the search results. Your results are a mishmash from the different areas of your site. And you're helpless to control it.
5. It's expensive.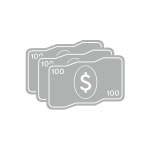 Implementing a good site search is very hard. To do that, you generally need customized solutions. And as you can imagine, customized solutions cost a lot of money. It's not only that the one-time implementation costs money – it's the ongoing maintenance expenses. You need to finetune, tweak and host the search. And you'll be paying for all of it.
6. It's hard to install.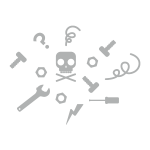 Finally, most site searches are quite complex to install. You need to integrate them into your site layout, edit the HTML templates, worry about the CSS codes. It's a hassle, and something most people are not willing to do – it's just too much work.
How AddSearch solves these issues
So at AddSearch, we've been working on a solution for this for over two years now. We've now released a site search product that solves all of the above issues. And we sincerely believe that AddSearch makes site search not suck.
1. It's lightning fast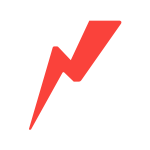 AddSearch is the only instant search available for websites. By instant, what we mean is that search results appear after one keypress. Immediately, without waiting. Simply put, it's the fastest search around.
2. It's beautiful
Forget the ten blue links. AddSearch has a beautifully visual interface that features images prominently. Forget about the ten blue links and browsing though search result pages; with AddSearch, you just scroll through the results list.
3. It's mobile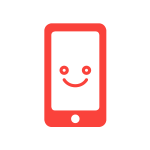 As is to be expected these days, AddSearch is fully mobile. The search works on all devices, including desktops, tablets and phones. And the user interface adapts accordingly for each device. You don't need to do anything to enable mobile search; instead everything just works out of the box.
4. You get full control over the results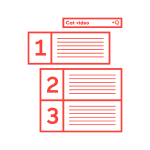 With AddSearch, you get to decide which search results are important. You don't need to input specific keywords, as that would be a big list to maintain. Instead you can just choose an area from your site, and decide how much weight to put on that area. It's fast and convenient.
And to make it easy to decide which results are important, we also give you full statistics of what your users search for, and which keywords resulted in zero results. The statistics are available on addsearch.com as well as in Google Analytics, allowing you to view all of your site stats in one place.
5. It's inexpensive, with a free version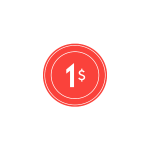 You pay for AddSearch based on the amount of content on your site. For example, if you've got 1,000 pages you pay $9 per month. Every paying user gets to enjoy all of the premium features. See full pricing information.
6. It's easy to install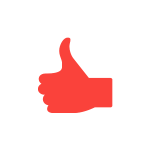 Finally, you can install AddSearch in minutes. All it takes is copying over one line of code to your website. That's it. There's zero hassle and no maintenance of any kind. And if for some reason you don't like it, you can remove it as fast as you added it, making it 100% risk-free.
Try it out
To try out AddSearch, sign up at www.addsearch.com and create a demo for your own website – it just takes a minute. You'll see how the search works, and what kind of experience your users can expect.
If you have any questions about AddSearch, or our approach to search, feel free to shoot us an email at info@addsearch.com.