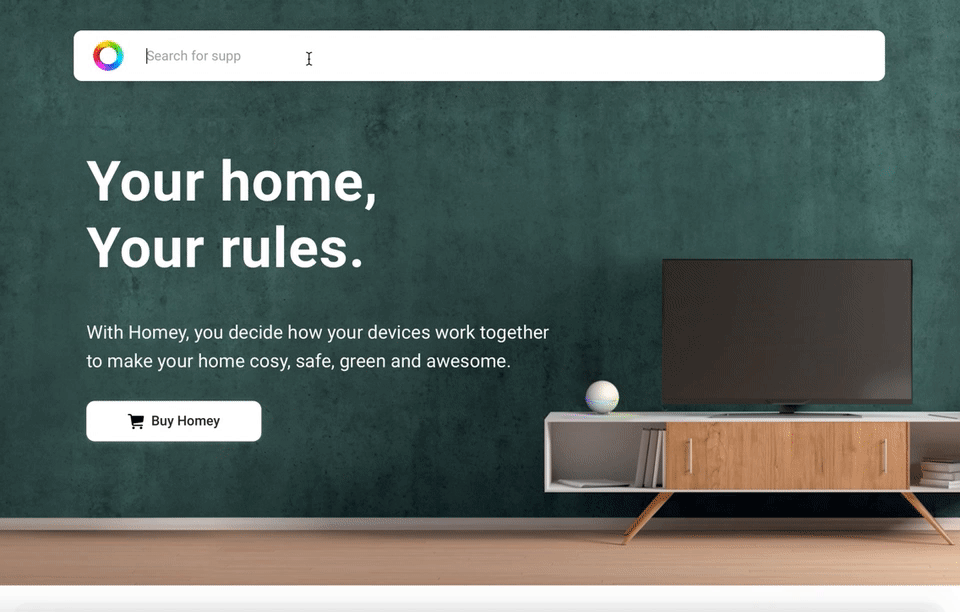 Intuitive Search for Homey
Homey has implemented an intuitive search-as-you-type solution with AddSearch API. The search gives results instantly marking the section of the website where the article comes from. That helps users to navigate the website seamlessly and find answers as they go.
With Homey, you decide how all your devices at home work together. Let your creativity flow and create a home that feels like you.