Modern users aren't passive and certainly don't have the patience to browse a website through its navigation. Instead, they like to take charge and solve their problems using the search bar function.
And now, thanks to Google and Amazon, relatively high expectations are placed on all website's search bar functionalities. The users bounce to the nearest competitor's website if these expectations aren't met.
According to Salesforce's "State of the Connected Customer" report, consumers say that technology has made it easier to take their business elsewhere — switching from brand to brand to find an experience that matches their expectations.
On the flip side, more chances to establish loyalty and increase revenue can be created when organizations provide an experience that meets or exceeds customer expectations—in this case, through a search engine optimized for success!
Site search optimization: why is it important?
Your site search is the best way to increase your conversion rates and website growth. Visitors that utilize site search are more likely to have purchase intent, yet, many sites fail to take advantage of a site search engine's ability to optimize and provide relevant results to match the user's intent, driving them to seek out competing websites.
The stats don't lie
Given this, businesses can't afford to ignore optimizing their site's internal search.
On-site search optimization best practices
Now that you understand the value of internal search engine optimization, what can you do to ensure that your on-site search is optimized and ready to engage and convert visitors into customers?
Here's a handy list of 'Site Search Best Practices' to get you started on your path to optimization success.
Search box design
When developing your website, it is critical to consider the design and placement of the search bar. The design and placement of the search bar can influence how frequently people utilize search, laying the groundwork for how most people will engage with your website, which in turn significantly impacts your site's traffic.
It would help to keep a few things in mind when designing your search bar:
Display the search field prominently.
The most crucial rule in search box design is to make it visible. If the search is a key function for your site, shouldn't it be prominently displayed?
Place your search where users expect it to be.
Users will have a tough time finding the search box if placed in an unexpected location. A. Dawn Shaikh and Keisi Lenz generated a graphic depicting the predicted position of the site search form based on a poll of 142 participants. According to the study's findings, the most convenient location for visitors would be the top right or top left of every page of your site, where users could readily find it using the popular F-shaped scanning pattern.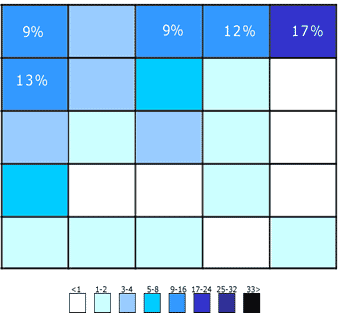 Include a magnifying glass icon.
An icon represents an object, action, or idea, and there are a few icons that users almost universally recognize. One such icon is the magnifying glass.
Even without a text label, users identify a magnifying glass icon as a search.
Prompt users on what they can search.
A sample search query displayed on the input area of the search bar informs people on what and how they can search.
Make sure to keep your hint to a few words, or you may increase the cognitive strain on the user.

Provide an autosuggest feature on your search experience.
Autosuggestion is a helpful tool for reducing data input. Many assume that the autosuggestion option is intended to speed up the user's data entry, but in reality, its strength lies in aiding the user in crafting their search query.
Typical users are terrible at query formulation: if they don't receive decent results on the first try, subsequent search attempts are rarely successful. When autocomplete recommendations operate properly, they help the user formulate better search queries.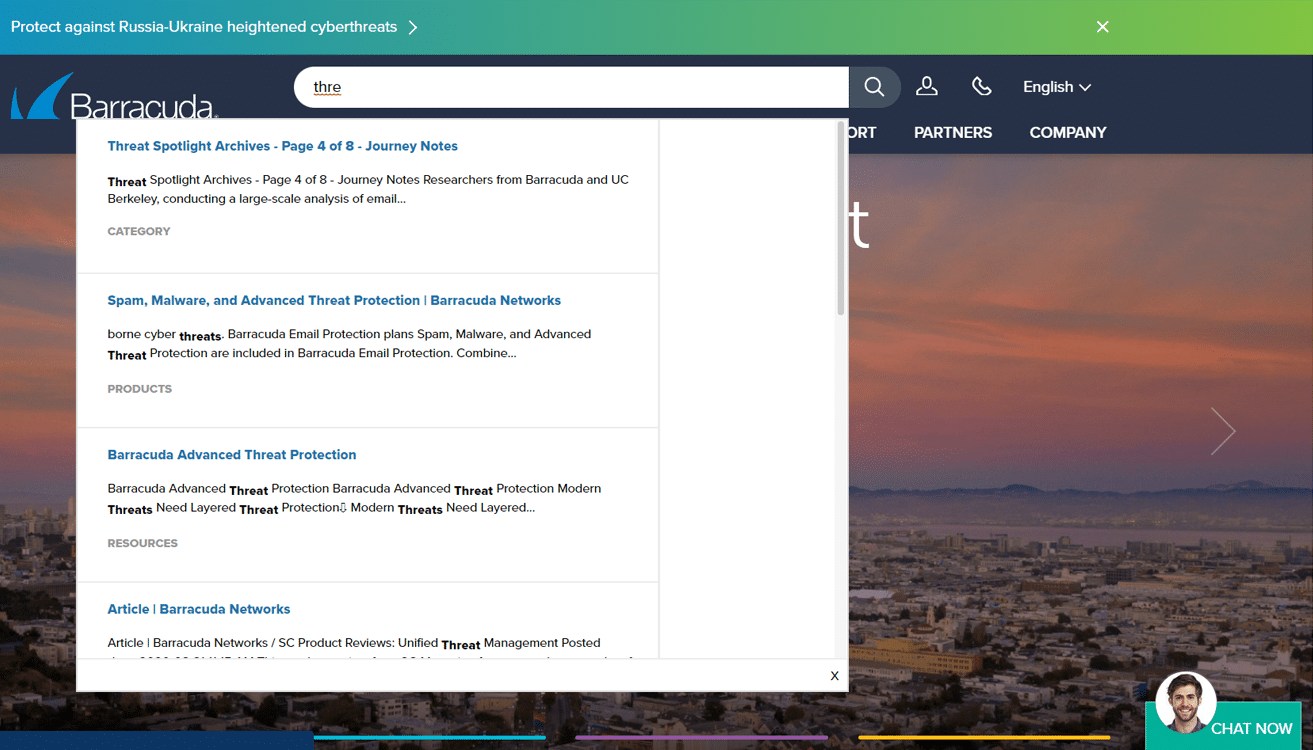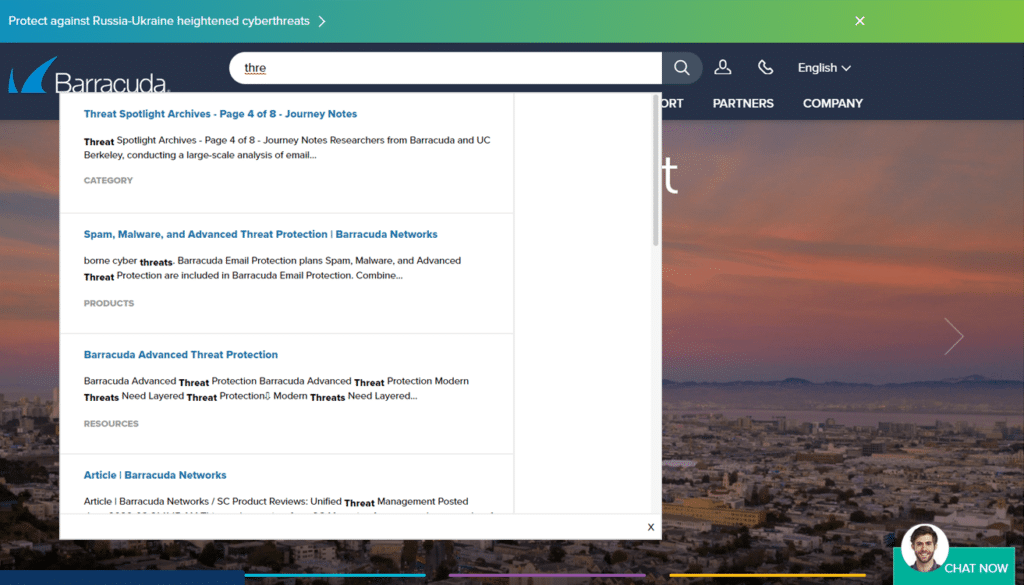 Reduce zero results with typo tolerance.
For a search engine to be usable, it must allow for typographical errors. A visitor should never be redirected to a 'zero results' page due to a misspelling.
Modern search experiences allow users to find what they're looking for, even if they make typos while typing. This is accomplished by matching words with similar spellings.
Set up synonyms for your content.
Setting up synonyms is another option to resolve the 'zero results page' issue. Assume you own a shoe store and provide various products under the category 'sports shoes'. Your visitors, however, decide to search 'sneakers' and get no results.
If you set up 'sports shoes and 'sneakers' as synonyms, visitors who search for sports shoes or sneakers will land on the same results.
Use filters to help users find what they want faster
Users who can't find what they're looking for in the search results may become frustrated.
Search filters are a fantastic tool for narrowing down a large number of results to only the ones that matter most to the user.
Adding filters improves conversion rates by helping active browsers narrow their search results to exactly what they want!
Conclusion
That's it – we've covered some of the fundamental ways in which you can optimize your site search application to improve product discovery and smooth out the customer experience on your site.
If you still have any questions, feel free to contact our team of experts, who'd be happy to help you with all your site search-related inquiries.
Contact our sales team to explore how to increase conversions, reduce helpdesk costs and make your customers happy.


Was this helpful?
Let us know if you liked the post. That's the only way we can improve.