Site search can be a critical tool for the Banking and Financial Services Industry (BFSI). The research we conducted in 2021 showed that while site search is not a new concept for the industry, 44% of organizations have only adopted it in the last 5 years. Even the veterans, however, could benefit from the newer features and tools that can help them achieve the goals in their customer engagement strategy. At AddSearch, we've been helping our clients leverage site search for banking to reach their targets for years. So, we thought we'd ask our team to share some of what we've learned in an Ask Me Anything webinar, where we took questions from clients and prospects (and curious bystanders!) about how to optimize site search for banking and financial services institutions.
Why use site search for banking?
Our research showed that customer engagement is a priority for banking institutions, with 43% focused on improving it. Site search has shown unmistakable results, too, with a 20-30% increase in conversions for over 40% of banking and finance organizations that choose to invest in search.
In short, how we help is by using our powerful site search solution with filtering capabilities to guide your website's visitors quickly and efficiently to their target. This, of course, leads to an increase in sales and conversions and decreases helpdesk effort and expenses.
If you have any questions beyond those covered in our AMA, please contact our sales team, who would be happy to demonstrate how AddSearch can help engage your customers and increase your conversions.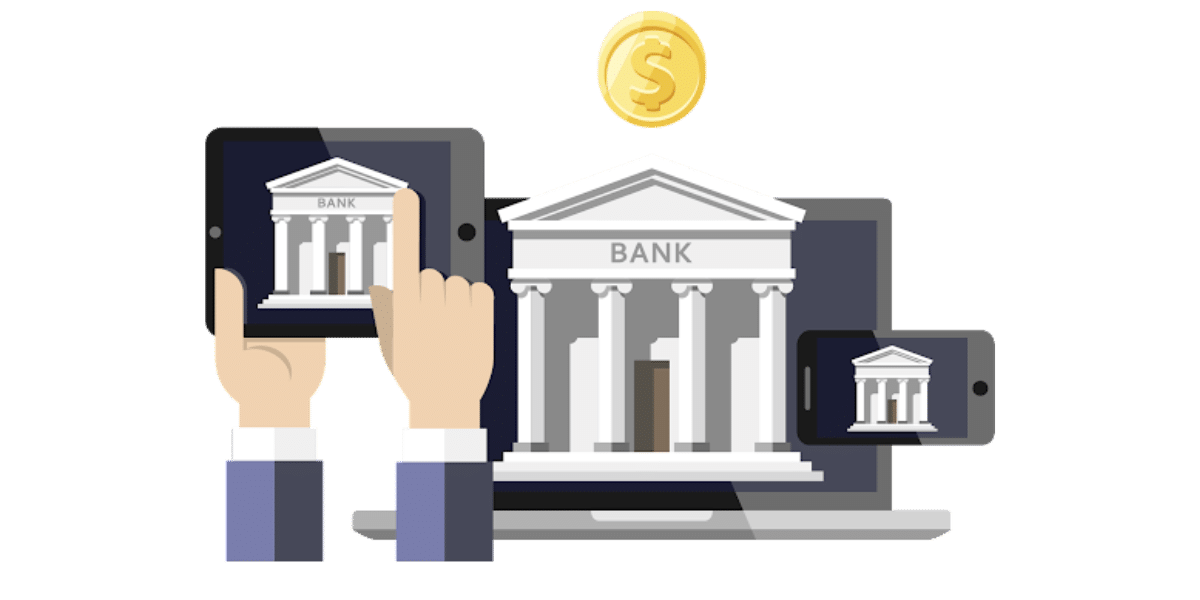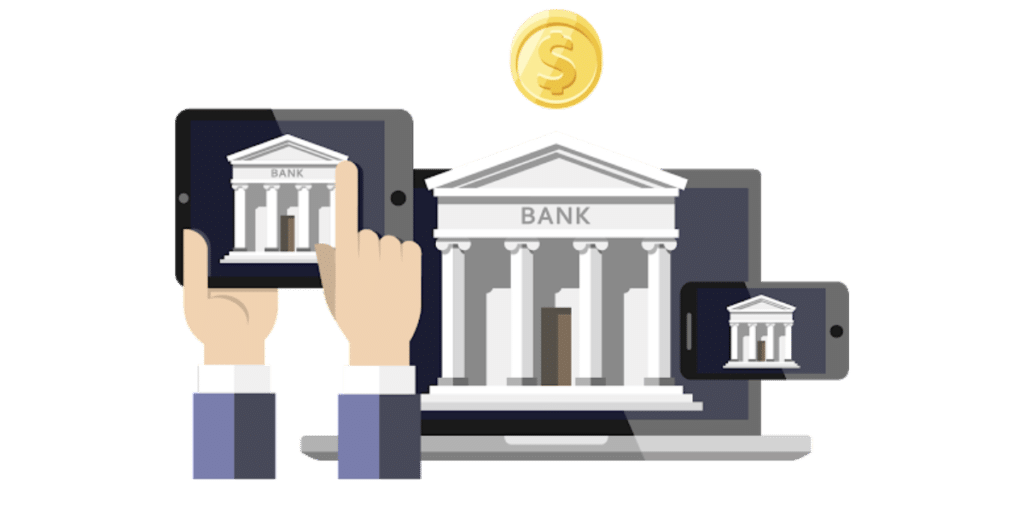 Why should I invest in a search solution?
A big question that businesses looking for search solutions, and especially for site search for banking, have is whether they even need to select an external solution. Why not build it yourself by hiring your own developers? Or you could use the search on the Content Management System you already have since the CMS has proven reliable, and its vendor has already been vetted and approved.
These are certainly options, but there are certain benefits you get from choosing a SaaS search solution.
User experience
One of these benefits is definitely a better user experience. If you're working with a company that has specialized in search, you can assume that they have completed hundreds or thousands of implementations. You get all the knowledge of a company that specializes in search. For example, at AddSearch, with our thousands of successfully implemented searches, it lets us offer guidance in terms of what goes into a good user experience and what can make it a bad user experience. Even when trying to ensure good UX, there are several factors you would need to consider.
Mobile searches: This is particularly important today as we all interact with our phones and computers all the time. Around the world, over 10 billion searches are performed daily just on channels like Amazon and Bing – and 65% of those are on mobile devices. So not only do you need to look for good user experience, you need good mobile user experience.
Tech-savvy customers: Banking customers are digitally savvy as well as tech savvy, so they look for good search experiences. They've learned from sites like Amazon to intuitively look for certain features like autocomplete. If they make spelling mistakes, they still want to see results… and they want those results to be personalized to their needs as well. This means that it's becoming more important to offer customers a personalized search experience that uses filters and facets along with other features to make their results relevant, giving them a pleasant user experience overall.
As a bank, search needs to be integrated into your overall user experience. This is because people typically give themselves two to three minutes to find what they're looking for, and if they can't find it in that time, you may lose their business.
Scaling & security: When you hire a developer or a team, another aspect you need to consider is whether they have the experience and expertise to come up with a solution that can perform at the level your bank requires. As the volume of your search queries grows, your dev team needs to think about scaling and security. To make sure the search can handle growing traffic and still be compliant, they need to consider what search technology to use. They also need to understand the performance requirements and do performance tests. There's also the inevitable problem that crops up anytime anyone writes code from scratch – it'll probably come with a lot of bugs that need fixing after the system goes live.
As a business held accountable by multiple stakeholders, can you take that risk and leave the success of your website in the hands of one developer who is probably doing this for the first time? Search is very specialized. Typically, developers don't work in multiple site search solutions in their lifetime, but we have a team that has built our search solution for years and they keep building on it and implementing it for thousands of clients. This means that when you work with a SaaS company, you get a proven solution.
Expedited implementation & cost efficiency
Since it's a proven solution, you also get faster implementation and better quality out of the box. Our implementation, testing, and quality assurance processes give you the benefit of a product that's been pushed to its limits in a variety of scenarios and still performed as required. It also means that we've figured out the potential obstacles to quick, seamless execution – and will pull out all the stops for your search.
There's also the cost-effectiveness of the solution to consider. Building an in-house site search for banking means you need to also pay for hosting – which leaves you making investments before you even begin. These can be quite large compared to the layout for a SaaS product.
Focus, insights & continuous improvement
Choosing a SaaS search solution for your bank also means that you always get new functionality as it's developed – a benefit you can pass on to your customers. In contrast, when you rely on an in-house developer, if that developer goes away leaves your organization, you lose all the implicit knowledge with them.
In addition, even if you did have a developer at your disposal as part of your team – which can misleadingly seem like a lower-cost option – search wouldn't be their only priority. They would have much bigger responsibilities, like your core banking system, your core business systems, and the maintenance of your servers. With a SaaS solution, however, search is always the highest priority.
Good analytics, reporting, and insights on metrics such as click-through rates and average click positions give you clues that can boost your business, and tell you whether people can find what they're looking for quickly and easily. With site search built for BFSI, you can even feed that data into your analytics environment to do a deep dive. This is made even easier by the integrations with other analytics platforms, like Google Analytics, that are built into the solution. Tracking these metrics and putting together all those reports from scratch? That would be a project on its own. So, when hiring a developer to build the search, it's important to think about how the data and analytics will be made available as well. These specialized features, if not thoroughly thought through, can add to the scope, making the project an unending drain on time and resources.
Data protection when using third-party site search for banking
As discussed previously, security is an important factor to consider in the construction of site search. However, including an external SaaS solution on a bank's website might seem like a potential risk. Security breaches have serious effects on a business, especially one with a fiduciary duty to its stakeholders like a bank, ranging from loss of reputation and profit to regulatory and legal action and loss of livelihoods. The move from private to public cloud services for usability and accessibility means, however, that sharing certain types of data with service providers is inevitable, whether that's Microsoft Teams or Google Workspace or any other solution, even from large vendors.
Evaluate shared data: The first question to ask would be, "What kind of data is being stored?" and ensure that only what is necessary is being exposed to external parties. In the case of AddSearch, we steer clear of storing any identifiable personal data like user email addresses and passwords, except where employee emails are used as usernames. But it's important to note that if customer data is being shared, there should be more stringent requirements.
Encryption: The next step is to check that the SaaS company you plan to work with uses strong encryption protocols for all kinds of data. Not only should data that is at rest, or stored, be encrypted, but so should data in transit (being transferred over API calls through the internet). That way, if any bad actors get a package of that data, they would be unable to hijack any critical information. We consider this "encryption in transit and at rest", so make certain you look for this.
Secure hosting: Another element you should look at is whether the SaaS solution providers' data centers are industry compliant. For example, we use AWS, who are compliant with security standards like SOC 3 and ISO 27001. Data centers like these being certified against the highest standards means that they are protected by multiple layers of security, including firewalls, intrusion detection algorithms, recovery systems, and more, to keep your data safe.
Access and role controls: These, simply put, control how you log in to a system. Does logging in require two-factor authentication? For AddSearch, we do. We use SMS for two-factor authentication are introducing other two-factor authentication methods as well.
You also need role-based controls where admins and non-admins have different roles and privileges. This allows you to differentiate between users based on what they need to accomplish on the system and offers an added layer of protection.
Apart from that, we also implement Single Sign On (SSO), which is another feature to look for. SSO means that users are only authenticated and granted access to your search solution's environment if they have already been authenticated by your work environment. Many big companies we work with, including banks, use this kind of authentication. This way, if they end an employee's contract and delete their account on their own network, that employee wouldn't be able to log into AddSearch anymore as well. This simplifies while securing, since employees log on through a single session, and admins don't need to disable a separate AddSearch account at the end of a contract.
Regular security audits: To ensure you are selecting a secure vendor, you should ask for the latest security report when you are going through an RFP. Regular audits should be carried out every three or six months by well-established third-party security audit companies that specialize in site search.
Compliance: Depending on the regions in which your bank operates, you may be required to comply with data privacy regulations such as GDPR in Europe and CCPA in the United States. For end-to-end compliance, check the privacy policy and data processing agreements of the SaaS company and select a company that is compliant with the regulations that apply to your organization.
We understand that the impact of a security breach goes beyond a financial loss, and can cause reputational damage that a bank may not recover from. Understanding that impact and the effect it can have on the lives of consumers like us, makes us take all possible measures to ensure security, including compliance with additional international certifications that is in the works.
Contact our sales team to explore how to increase conversions, reduce helpdesk costs and make your customers happy.


Site search for banking & access to information
Today, the first thing a customer with a question does is search the website for answers. While chatbots and helplines can be useful, most customers would prefer to skip the wait. This is where site search comes in. A good site search solution can reduce the number of hours and calls as well as the talk time on a customer support line. While this type of self-service is one application of site search, it has other potential uses too.
Some businesses have a wide base of knowledge contained on their website, whether within their Frequently Asked Questions or other documentation and instructions. For example, to open a bank account, customers need to fill out a form. These forms can be uploaded as PDF files to your bank's website. If a customer can find that form and the instructions that tell them they need to print it out and fill it out before coming to the bank, it makes for a smoother, more convenient user experience. All this knowledge that usually sits in documents somewhere can be uploaded to your website and made searchable, allowing customers more access to information, so they can take charge of their experience.
Another feature that can help customers is that when they start typing their questions, auto suggestions are shown from a database based on what people frequently search for. That guides the users through asking questions and getting additional information so they are able to discover more.
Search solutions can also provide valuable insights to the website owner. For example, there's a report called "no hit keywords". If a customer searches for "Special home loan deals" and can't find anything, it may mean that you need a campaign for your home loans. Getting that information from analytics on what people are requesting allows you to use it to produce new content that will draw in the people who can't find what they're looking for.
Integrating site search
So, you've gone through all the vetting, selected a provider, and yet you have a stage left – and one that most organizations dread, because this is where a solution and vendor are really put to the test. The implementation and integration phase can be a challenging phase of the process, especially for banking organizations which tend to have to manage the merging of legacy systems, which have been offering stability and security, with the new solution.
Fortunately, implementing a site search solution for banking is not as involved as a core banking solution or a loyalty system, especially when this integration is with a SaaS product. When there are big infrastructure related changes, the organization needs to think about technology, what sort of technology the other company is using, whether it is compatible with your environment, and more. This can take months.
However, for AddSearch, the timeline can be from 2 to 4 weeks. It also depends on the kind of user experience the bank is looking to offer, but we take quite a bit of time to properly understand the data structure. If one or two days are spent on that and a week on deciding on the right design for your overall search experience, it can work quite fast.
Our team also offers services like our implementation manager, who takes you through the process and who walks through the search implementation and UI implementation with you, starting from wireframe to design, to an actual implementation. They also work with banks' technical and marketing teams to make sure the design meets the requirement.
This kind of support is critical in a site search solution. For example, if you want to use APIs, the solution you select should have easily understandable, publicly available documentation. You should also be able to get support so that if your technical team has questions about the APIs, they shouldn't have to wait for days for guidance.
Another option some banks consider during implementation is that they may want to perform A/B tests with their old search solution versus their new solution. This is a valid point; if your search is a critical part of your business, and if you're getting a number of hits on your website, you may choose to do this and divert a certain percentage of your traffic to your new search solution while keeping a certain percentage of your traffic going to the old search solution. This will also have an impact on the timeline for implementation since if you choose to do A/B testing, you may need to monitor both platforms for months. It's a big decision, moving to a new solution or vendor, and involves understanding how the migration is going to happen and what is required from the company. But it becomes a much easier choice when you have a provider who will do everything for their clients.
Discover site search insights for the Banking, Financial Services and Insurance sector – download the State of Site Search 2022 report now!


Do you have more questions, or want to find out how you can strengthen your site search for banking and financial services? Speak to our sales team to set up an expert consultation today.
Was this helpful?
Let us know if you liked the post. That's the only way we can improve.