Your client trusts you as an agency or e-commerce expert to cut through the complexity and give them a store that just works. That includes making choices about one of the most vital parts of the e-commerce customer's journey – search. (Those who use the search bar are 2 to 3 times more likely to convert than those who don't.)
When it comes to selecting a client's search for Shopify, agencies have to choose between dozens of options, each with its own unique features and benefits. But AddSearch provides an optimized search experience that delights customers and drives conversions, setting your agency and clients up for e-commerce success.
AddSearch is a powerful search engine that offers an advanced search experience as well as easy integration. With AddSearch, you help set your clients up for e-commerce success with a site search solution that's intelligent and feature-rich, and save your agency time and resources during implementation – a win for everyone. Our experience getting agencies effective results for their clients across industries doesn't hurt either!
Let's explore the top 5 reasons AddSearch is the right search for Shopify agencies that want to make a difference for their clients.
1. Use our expertise to boost profits for your clients and your agency
Boosting Shopify client profits through intelligent search
The key to any search function that gets results is its speed and relevance. Customers, especially in e-commerce where they have thousands of options, want a store to get them to the target of their search quickly and correctly. Incorrect results and long wait times are instant turn-offs. This means that when evaluating the Shopify search app for your clients, you have a responsibility to ensure that you pick one that will help keep their customers buying.
This can be accomplished by setting up the search to prioritize certain results, adjusting for trends, and so on. However, making all those decisions manually and accounting for all the variables can become time-consuming and impossible to manage as catalogs grow.
An intelligent search can make all the difference, showing customers trending and popular items first, changing the top results on the results page with changing seasons, and other tweaks that reflect customer behavior. The attentiveness to their needs can pique customer interest and keep them in the store longer, bringing your clients more profit – and giving your agency better results to show for your work.
Growing agency profits with the right search for Shopify agencies
Your agency is accountable for ensuring that clients get more customers and more profit in the shortest possible time. However, you also have to do this while using the resources at your disposal for a number of different tasks. This is why leveraging our years of expertise in search can save you time and developer resources in trying to get that essential element 'just right' for your client. Adding the AddSearch app to a Shopify store is as simple as just a one-click installation process. The intelligent system takes over from there, making setup a breeze. Auto-replaces existing site search
Customization is also a cinch with our Search UI library, so the search bar becomes a seamless part of the overall brand experience. The ease of implementation saves you valuable developer resources that you would otherwise need to deploy to set up bespoke search for Shopify – agencies can instead deploy those resources elsewhere.
We have also put a lot of time and research into finding out what features are needed and refining our search app based on what works for customers in each industry. You can take advantage of this to make search more effective for your clients by partnering with us.
2. Get quick results for clients with a shorter customer purchase journey
One feature that results from such research is the 'Add to cart' button that our search results display, which gives customers the option to go straight from search results to the cart instead of taking them to a product page. This increases the likelihood that they will complete the purchase and gives you a happy client!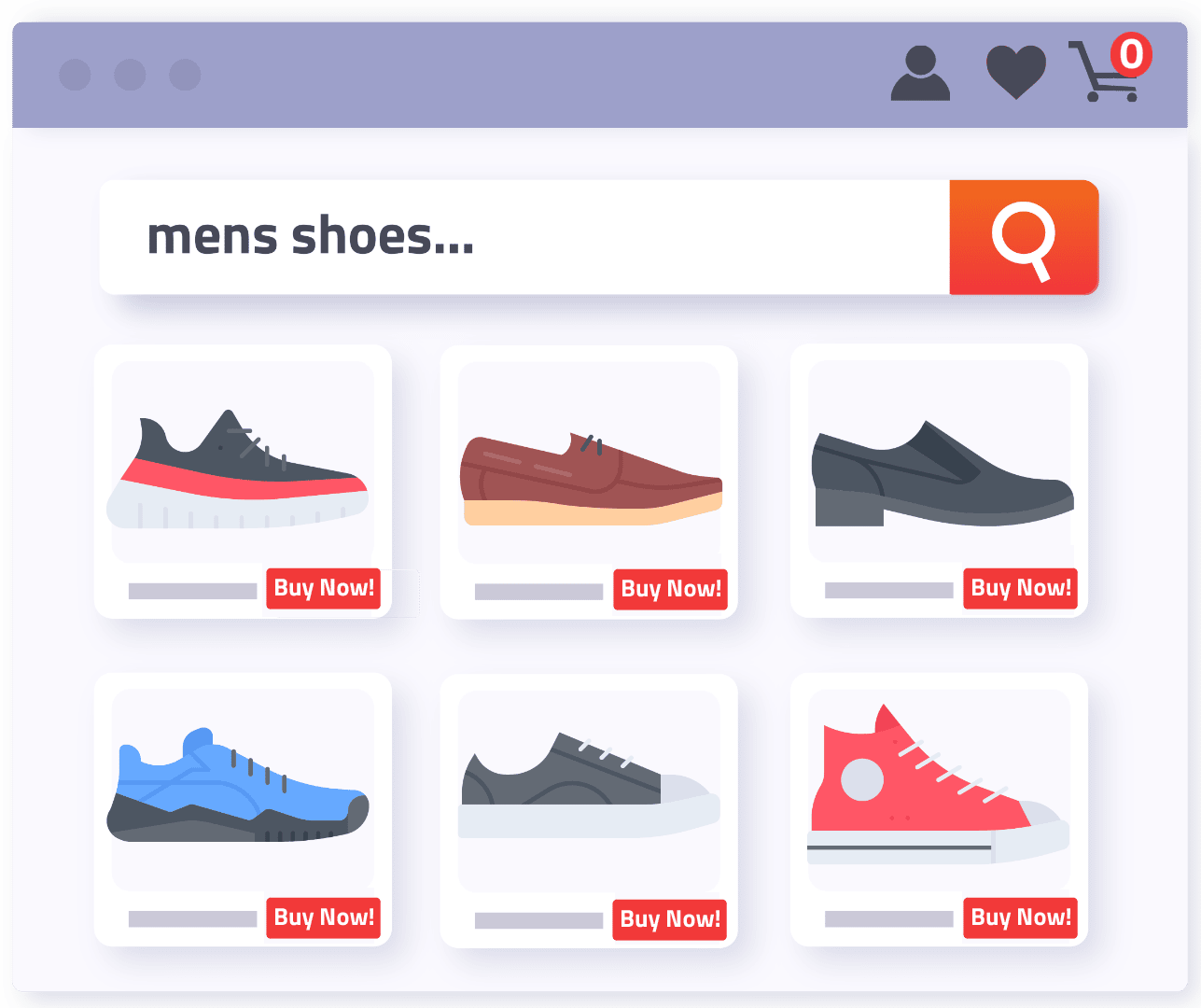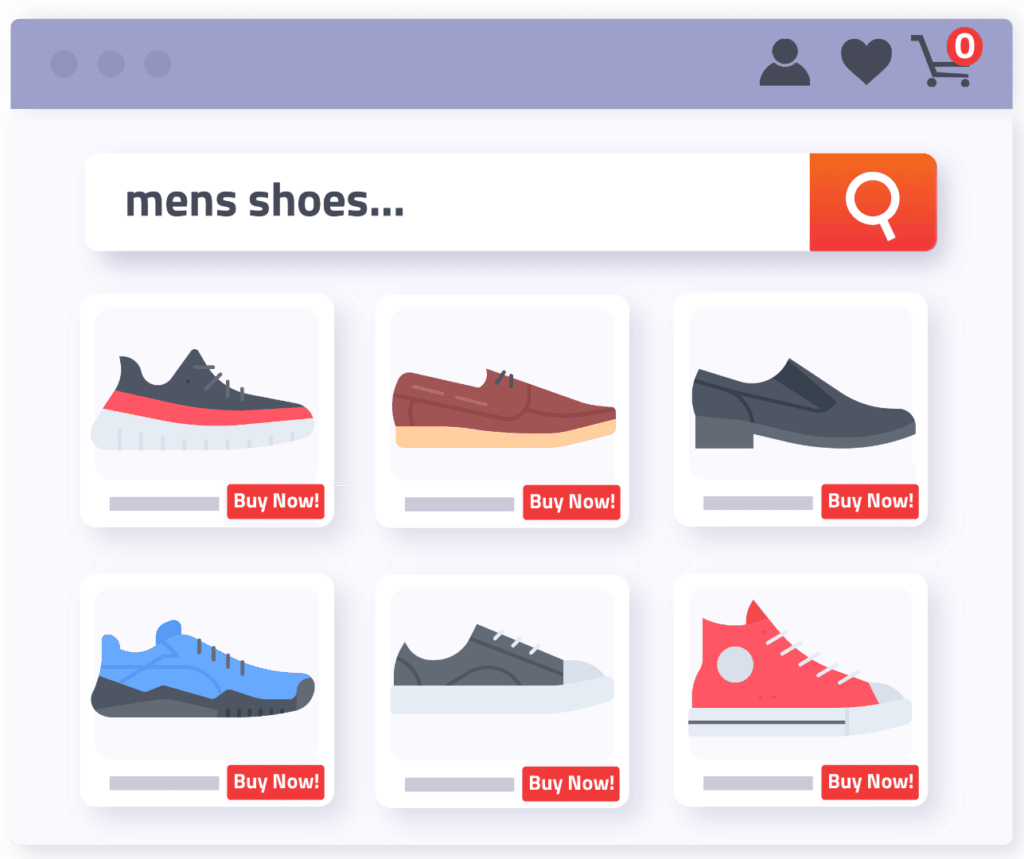 3. Collect real-time insights you (and your client) can act on
We also offer you a clear and powerful search analytics dashboard that can instantly show you exactly what customers are looking for, which products are the most popular, and what changes may need to be made for a more attractive store. When identifying the right search for Shopify, agencies recognize that reporting results to clients is an essential factor. The ability to easily support the AddSearch dashboard with Google Analytics to get added insight makes this task that much easier.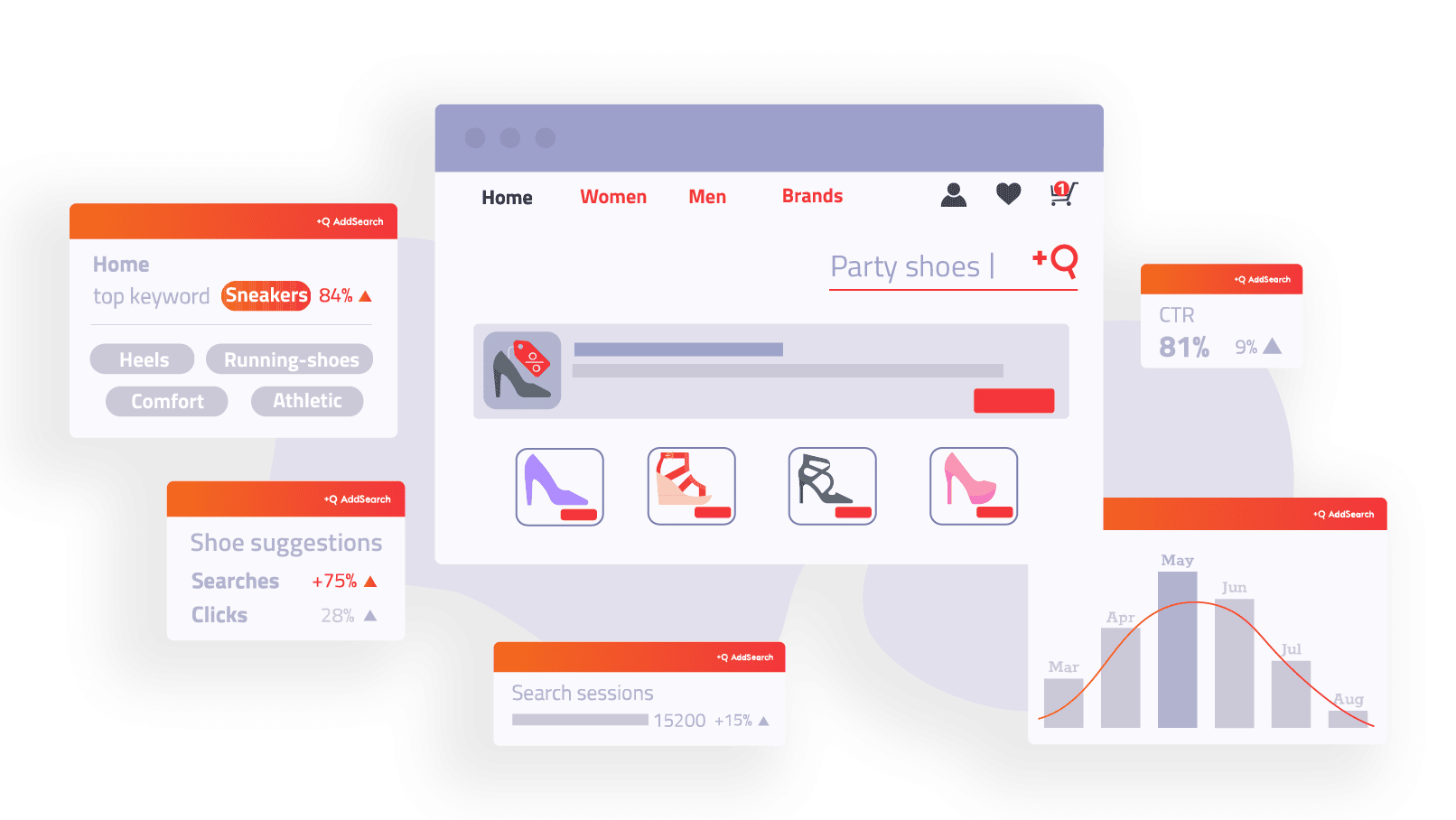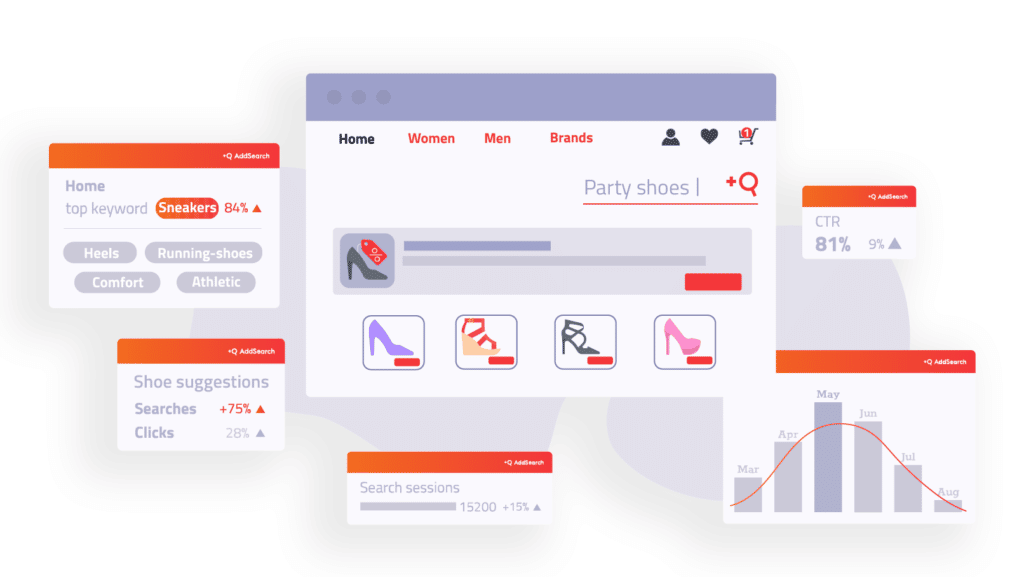 4. Take control easily to meet client objectives
The data you obtain from the dashboard can then be used to change settings on the search relevancy toolkit, to give some products more prominence in the store's search results, or to display ongoing promotions. The controls are easy to use and can be adjusted either by your team or your clients with minimal training required.
5. Fix challenges with reliable support
While we'd all love to avoid them, problems are inevitable even with the best website or store. You are accountable to your clients; let our customer support team help you. They are so big a part of our solution that many of them have even been involved in its development and know it inside out. Our clients appreciate their reliability and expertise – yours will too!
Our team's ability to customize solutions is an added advantage when you have to meet your clients' unique requirements. To talk about how we can best meet your needs, and to see our features in action before you partner with us, book a demo now.
Contact our sales team to explore how to increase conversions, reduce helpdesk costs and make your customers happy.


Was this helpful?
Let us know if you liked the post. That's the only way we can improve.