In any business, time is money. In the world of e-commerce, that statement rings true even more. Consumers are constantly looking for faster and more convenient ways to shop. They want to be able to search for products on your site and find exactly what they're looking for as fast as possible. This is where AddSearch's Shopify search app comes in.
It's a functionality-driven solution and offers a fantastic user experience, as well as critical actionable user insights for site owners. Let's take a closer look at how you can add the AddSearch Site Search solution to your Shopify store.
Isn't there already a Shopify search bar?
Does Shopify have a search function? The Simple answer is yes.
So you're probably asking yourself, then, why do I need to pay for an external search solution when I already get the Shopify search bar for free?
That's a valid question, and in all honesty, if you're starting out and, for now, your store carries only a small catalog of products, what the Shopify search bar offers functionality-wise is perfectly adequate.
However, as your content grows, you'll soon start noticing that the default search engine's lack of more robust features, such as autocomplete, may hold back your growth.
How do I create a search box in Shopify?
Wondering," How do I add a search bar to my Shopify Theme? Well wonder no more. To create a search bar in Shopify, You can add a search form to your theme's header or create a separate page for search results. However, a simpler and more effective way to add search functionality to your Shopify store is by using a third-party search solution like AddSearch.
AddSearch provides a powerful search engine that can be easily integrated with your Shopify store using their app. With AddSearch, you can create a search box, customize the look and feel of the search results page, and even enable advanced features like autocomplete synonyms and analytics.
How to replace your default Shopify search bar with AddSearch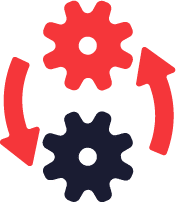 Replacing your existing search bar with AddSearch is effortless. All you have to do is look up AddSearch in the Shopify App Store and just hit install, and the app does the rest for you.
Et voilà! Your Shopify store is now equipped with an intelligent, lightning-fast site search solution.
You can now confidently tick site search off your list of things to worry about. Sit back, relax, kick your site search experience onto cruise control, and let the AI and the machine learning algorithm do their thing. Happy days!
Can you customize your AddSearch search settings and experience?
Definitely, there are several customization options available with AddSearch, which can be manually changed and adjusted to affect your Shopify site search experiences overall appearance and functionality (read our blog post "The Ultimate Guide for Search Bar Design" for tips and best practice advice), but for now, let's look at a few key tweaks and changes you can make to get the best out of AddSearch:
Change your layout color
Switch between dark and light layouts so that your search results page matches the design of your store.
Help your visitors by creating search suggestions and filters
Guide your visitors to better internal search results by suggesting the most popular search terms. You can also use filters to help visitors find content that is relevant to them.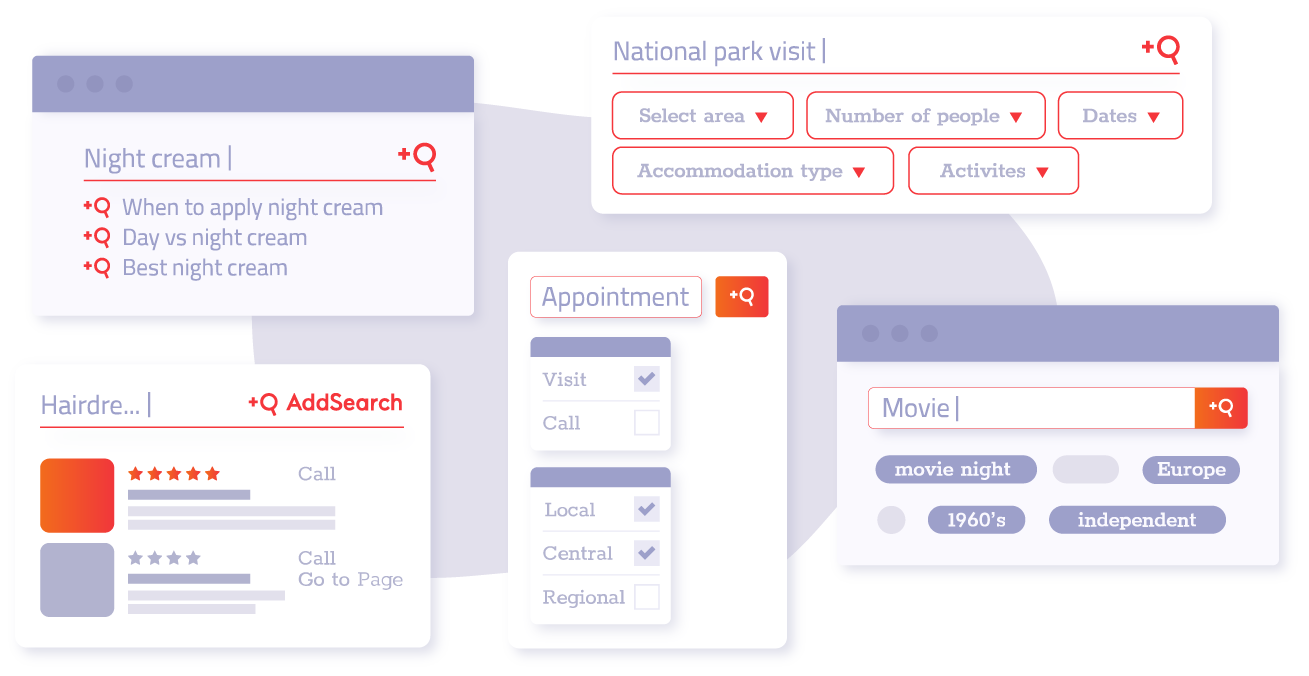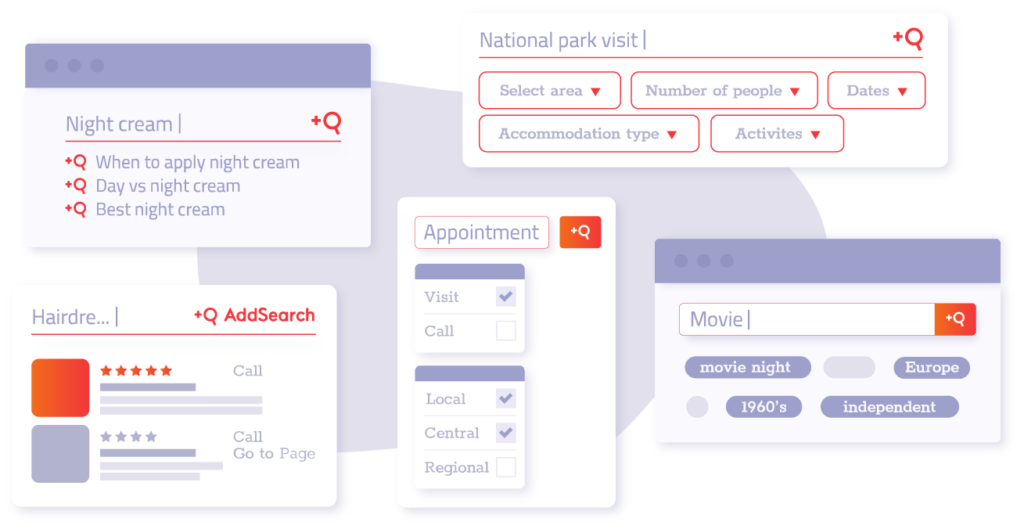 Define synonyms
Create and define synonyms to ensure that different keywords with the same meaning lead users to the same relevant search results.
Curate results for specific keywords with pinned results
Pinned results allow you to select and arrange search results for a keyword. When your visitor searches for a keyword, AddSearch shows the pinned results before other search results.
Promote your upcoming sale or event
Add a temporary or permanent promotional banner for your upcoming sales event. Easily create campaigns for whatever you'd like to promote to your visitors.
Promote the right content for business-critical searches
With AddSearch, you can adjust the search results ranking for specific keywords. You can use the analytics tool to find the most searched terms and then rank the pages according to your preferences.
What if I want a more advanced customization of my AddSearch search bar experience?
But what if you want a little more than just tweaks? What if you want more personalization? How do you customize my search bar in Shopify? Don't worry, my friend; AddSearch has got your back. Talk to our support team, and let's discuss how we can help you design the best search experience for your store.
Conclusion
Adding a search box to your Shopify site is a no-brainer. It's a quick and effective way to improve your customers' experience, helping them find what they're looking for quickly and easily. It's a crucial feature that every online store should have. It's the key to unlocking higher conversion rates, customer satisfaction, and reduced bounce rates.
Was this helpful?
Let us know if you liked the post. That's the only way we can improve.