Pinned results allows you to pin and arrange search results for a keyword manually. When your visitor searches with the keyword, your pinned results are displayed first in the search results.
Pinning results is very straightforward. Type in a keyword and pin which results to display first amongst the search results. Then, arrange the pinned results the way you see fit.
You can use pinned results, for example, to pin search results for specific products or product with related information like the product review, and other related search results.
Pinned results is available to all subscription plans.
Instructions
To pin search results, follow these instructions:
Login to your AddSearch Account
Go to Pinned results under Manage results
Type any keyword to the search field and press enter
Search results for the keyword are displayed under the search input field.
Click the pin icon to pin search results
Use arrow icons to move pinned results up and down
To remove pinned result click pin icon again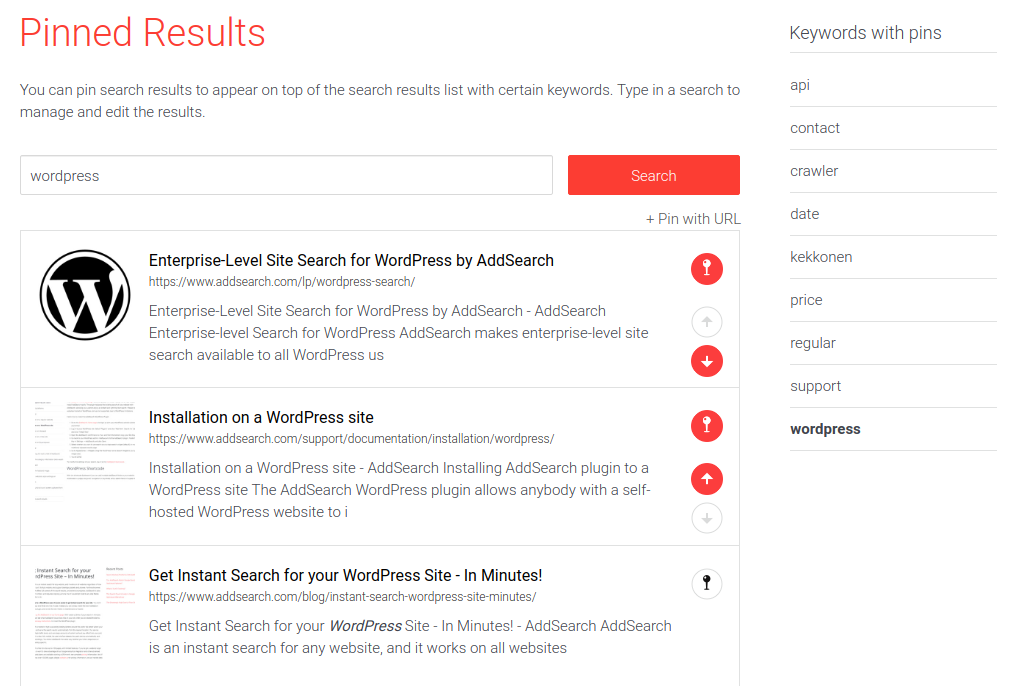 To pin a URL follow these instructions:
Type any keyword to the search field and press enter
Click + Pin with URL link below the Search button
Insert URL to the input field
Click Pin document to submit changes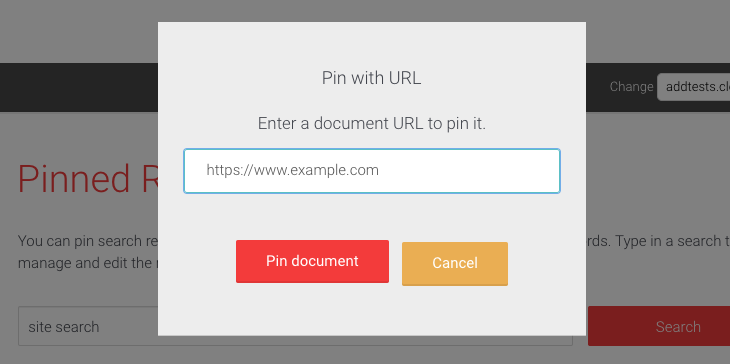 You can remove pinned results by removing all pins associated with the pinned results keyword.
Styling pinned results
You can use CSS class addsearch-result-type-pinned to modify the style for the pinned results. For example, show pinned results with a yellow background color:

  .addsearch-result-type-pinned {
    background-color: #FFF792 !important;
  }