Increase the importance of recently added pages with Date boost
With Date boost, you can increase the importance of recently indexed pages. Date boost raises the importance of pages in the search results added in the index in less than two weeks time.
Instructions
Log in to the AddSearch Dashboard and head to the Settings and Other settings.
Scroll down the page where you will find Date boost.
Enable and save.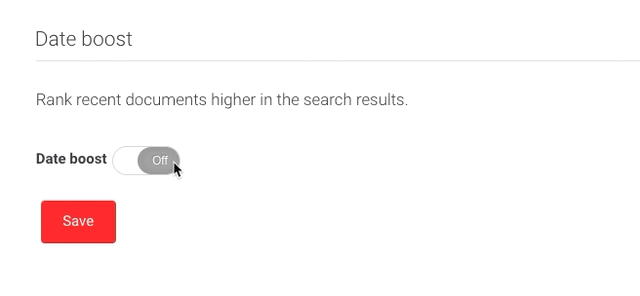 You can also sort the search results based on dates. For setting up sorting, visit instructions for Widget and Separate Results Page view.