Site search solutions for
Media and content websites
In the modern world, audiences are spoilt for choice. When it comes to media and content, visitors expect lightning-fast access - and if they don't find what they're looking for quickly, they'll look for it somewhere else.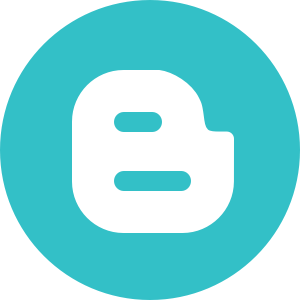 Relevant results - on the first search
Good site search increases page views, ad revenue and conversions
AddSearch helps your visitors to quickly find the content they are looking for, resulting in higher page views, ad revenue and those all-important conversions. AddSearch is specifically suited for media and content websites, with a variety of tools and features to help your users discover the value in your content.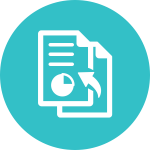 The search gives more weight to recently published content, so that your users can find your latest articles, fast.

Don't let an innocent typo stand in your users' way. Our typo tolerance feature means your site visitors will find Rihanna whether they search for Rhianna, Rihana or Rihanana.

Our intelligent algorithm learns from your users and boosts results that are clicked frequently, so your most popular content will end up on top.

Specifying words or phrases as synonyms tells AddSearch to show the same results for all of them. So users searching for 'slacks' or 'pants' will also see the results for 'trousers'.
Type any letter to see AddSearch in action!
Listen to your visitors and respond to their needs
Search is a conversation. With our search analytics, you can listen to your visitors and respond by giving your users exactly what they asked for.

Gain valuable insight into how often your visitors use search, and discover exactly what they're searching for. Use this information to highlight your best-performing content.
Uncover the searches that bring up no results. This allows you to drive your content strategy, giving your audience what they're already searching for.

Uncover the searches that produced irrelevant results. You can use this information to sharpen up existing articles, or fill in the gaps in your content strategy.
Quick to install - easy to maintain

Install by pasting one simple code snippet
With our search widget, it only takes five minutes to get your search installed - you won't need extensive code experience or a developer on your side. Just paste a snippet of code on the page and your search is ready for testing.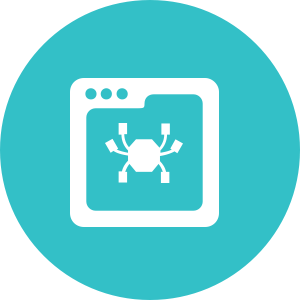 Code-free integration and fast indexing with our crawler
We don't believe it's your responsibility to deliver us your content through API or other expensive and time-consuming methods. Instead, our crawler automatically finds and indexes your content. In most cases, your site is indexed and fully searchable within a few hours or signing up.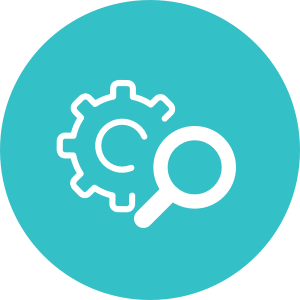 Set and forget site search
Don't waste time worrying about search - you have better things to do. AddSearch offers a truly 'set and forget' solution. Once the search is installed and the results are to your liking, there's nothing more you need to do. It just works.

Use gated content to increase conversions
AddSearch can also crawl and index password-protected content. Including gated content in search results generates teaser content and drives conversions.
Does your website have separate subdomains? Perhaps you have multiple websites that you'd like to direct users to. With AddSearch, you can include subdomains, or even completely different domains, in the search results.

Make it look like your brand
Consistent branding is essential when it comes to generating trust online. With simple CSS tweaks, you can customize the look-and-feel of the search box and search results page to align with your brand and build that vital relationship with your users.

AddSearch delivers a stellar search experience regardless of whether your users are on desktop or mobile devices. Both the search interface and results page adapt to the screen size, with no pinch-zooming or side-scrolling necessary.

AddSearch detects the default language of your pages and only displays search results that match the language.
See our Plans & Pricing page to find a suitable plan and start your no-risk, 7-day free trial.