Site search solutions for
Customer support and knowledge base websites
Customer support websites are often packed with valuable information - but users can have trouble locating the answers to their questions. Surveys consistently show that customers demand speedy resolutions to their issues.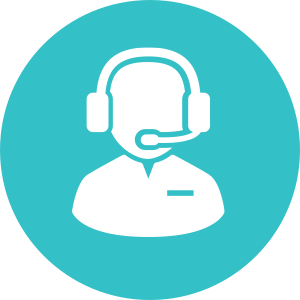 of customers head to search engines first to find a solution to their problem
of users stated that getting the issue solved quickly is the most important aspect of a good customer service
of survey responders said they had stopped using a company's product because of a poor customer service experience
Relevant results - on the first search
AddSearch site search helps customers find answers, increases customer self-service, and reduces expensive support calls and tickets
Well-functioning site search helps your customers to quickly find an answer to their question, reducing expensive support calls and tickets, and keeping the customer happy.
We focus on delivering accurate search results on the first search. Our proprietary algorithm ensures accurate search results by emphasising sections of the page by their importance - it makes sense that search terms found on page titles are more relevant than ones found on the footer.

Our intelligent algorithm learns from your users and boosts the popular results that are clicked frequently.

Typos will never stand in the way of relevant answers with AddSearch. Your users will find Caribbean hotels whether they search for Carribean, Carribbean or Caribean.

Your company sells trousers, but some of your users call them 'pants' or 'slacks'. You can specify words as synonyms that should produce the same search results.

Sometimes visitors search using alternative terms that aren't included on the relevant page. The hidden keyword feature allows you to tag pages with other common phrases and search terms, so that they show up even when the keyword itself is not on the page.
Type any letter to see AddSearch in action!
Listen to your customers and improve customer service
Our search analytics tool highlights the most frequently asked questions from your customers, as well as flagging up unanswered questions to help reduce the load on your support team.

Gain valuable insight into how often visitors use site search, and which terms are searched for most. Use this information to build your FAQ page and highlight your most important content.
Searches which produce no results and increase the workload for your customer service team. With our tool, you can flag up these searches and build the answers to them, keeping users on your site and reducing support tickets and calls.

An irrelevant result is just as bad as no result at all. Uncover the searches that produced no clicks, and use them to improve your existing content, or build new knowledge base articles.

Make it look like your brand
Consistent branding is essential for cultivating trust and building your reputation online. With simple CSS tweaks, you can customize the look-and-feel of the search box and search results page to align with your brand.

AddSearch delivers a stellar search experience, regardless of whether your users are on desktop or mobile devices. Both the search interface and results page adapt to the screen size, with no pinch-zooming or side-scrolling necessary.

AddSearch detects the default language of your pages and only displays search results that match the language.
See our Plans & Pricing page to find a suitable plan and start your no-risk, 7-day free trial.