Site search solutions for
Businesses and organizations
Visitors to your website demand quick answers to their questions - and they'll often turn to your search bar to find them. Search is often your last chance to keep a customer on your website before they go elsewhere to find the same product or content.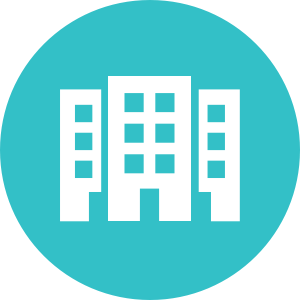 of web users will abandon a website if they don't find what they are looking for within two minutes
of sales are lost because visitors can't find the right content
of search visits are more likely to convert than visits without search
Relevant results - on the first search
Help your visitors find what they are looking for
At AddSearch, we focus on delivering accurate search results on the very first search. Our proprietary algorithm ensures highly accurate search results by emphasising parts of the page by their importance - it makes sense that search terms found on the page title are more relevant than ones found on the footer. 

Our intelligent algorithm learns from your users and boosts the popular results that are clicked frequently.

Your users will find Caribbean hotels whether they search for Carribean, Carribbean or Caribean.

Your company sells trousers, but some of your users call them 'pants' or 'slacks'. AddSearch allows you to specify certain words as synonyms that should produce the same search results.

Sometimes visitors search using informal terms that aren't directly included on the relevant page. The hidden keyword feature allows you to tag pages with other common search phrases or words, so that they show up even when the search term is not on the page.
Type any letter to see AddSearch in action!
Listen to your visitors and respond to their needs
Search is a conversation. With our in-depth search analytics, you can listen to your visitors and respond by giving them exactly what they asked for.

Our analytics help you to understand how often visitors use search, and which terms they're searching for most. Use this information to build your FAQ page and highlight your most searched for - and often most valuable - content.
Uncover the searches with no results. Use these searches to drive your future content production, as well as tagging existing pages with hidden keywords and building your synonym library.

Irrelevant results are almost as bad as no results. Use this tool to enhance your existing content, or to produce new content that answers your user's questions more accurately.
Separate subdomains and multiple websites are all catered for with AddSearch. Make the most of your online assets with our multi-domain support.

Make it look like your brand
Consistent branding is essential for cultivating trust and building your reputation online. With simple CSS tweaks, you can customize the look-and-feel of the search box and search results page to align with your brand.

Make your PDF files searchable
Do you have technical specifications, whitepapers or other documents in PDF format? With AddSearch, you can make content inside PDF files searchable, so your most valuable content will never be overlooked.

AddSearch delivers a stellar search experience, regardless of whether your users are on desktop or mobile devices. Both the search interface and results page adapt to the screen size, with no pinch-zooming or side-scrolling necessary.

AddSearch detects the default language of your pages and only displays search results that match the language.
See our Plans & Pricing page to find a suitable plan and start your no-risk, 7-day free trial.