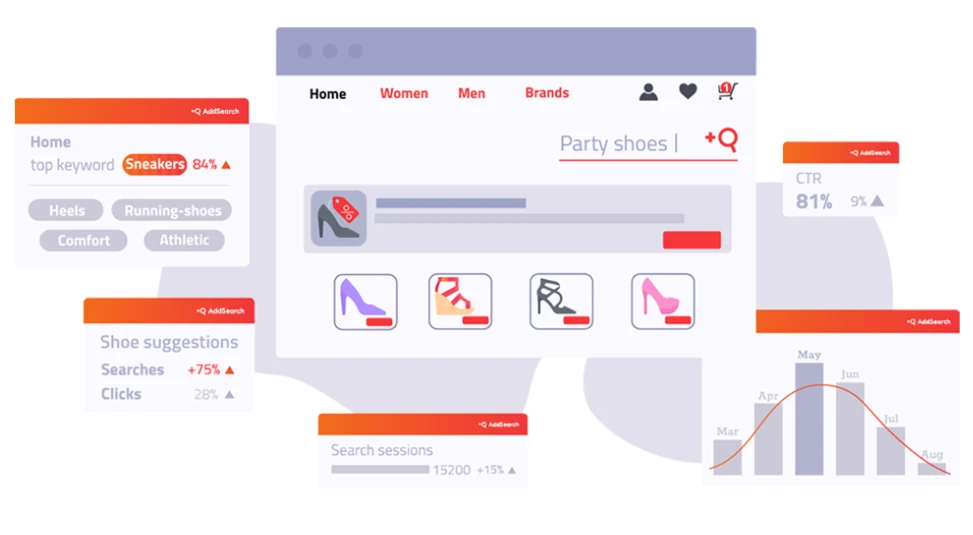 Actionable Analytics Help You To Grow Your Business
Search analytics provide you with valuable insights that help you make the best decisions for your business.
Examples of using search analytics on your Shopify store:
Understand which products have created the most interest.
See which products have the highest click-through rates from search results.
Learn which products your visitors searched for aren't on your website.
Follow trends and compare seasons.
Identify products that were searched for, but not purchased in the end.
By following the analytics, you make good decisions not only about improving the search, but also about improving your business overall. Use analytics to optimize your business and make search your competitive advantage!