Enterprise-Level Site Search for WordPress
Sell more, reduce support costs, and connect visitors to content with AddSearch
AddSearch makes enterprise-level site search available to all WordPress users. Enjoy fully-featured, hosted site search without a huge price tag or months of development work.
Get started with our enterprise-level site search solution in 5 minutes - no coding required.
Show the best search results - on the first try
Several user surveys have shown that website visitors often don't to refine their initial search queries. Most leave a website if the first search does not bring up the results they expected. That's why at AddSearch we work hard to deliver the right results - on the first search.

Our intelligent algorithm learns from your users and boosts the popular results that are clicked frequently.

Your users will find Caribbean hotels whether they search for Carribean, Carribbean or Caribean.

Your company sells trousers, but some of your users call them 'pants' or 'slacks'. AddSearch allows you to specify certain words as synonyms that should produce the same search results.

Sometimes visitors search using informal terms that aren't directly included on the relevant page. The hidden keyword feature allows you to tag pages with other common search phrases or words, so that they show up even when the search term is not on the page.
Seamlessly cover your entire network with one search
Does your company have a customer support website? Or perhaps a digital newsroom? With AddSearch, you can cover your entire network with one search, or create separate search boxes for different sections.
Separate subdomains and multiple websites are all catered for with AddSearch. Make the most of your online assets with our multi-domain support.

Make your PDF files searchable
Do you have technical specifications, white papers or other documents in PDF format? With AddSearch, you can make content inside PDF files searchable, so your most valuable content will never be overlooked.

AddSearch detects the default language of your pages and only displays search results that match the language.

Make it look like your brand
Consistent branding is essential for cultivating trust and building your reputation online. With simple CSS tweaks, you can customize the look-and-feel of the search box and search results page to align with your brand.
Keep Your Website Lightning Fast
Plugins that extend WP search or provide advanced features (search as you type) can cripple your website with unnecessary database queries and make it excruciatingly slow for users. Using AddSearch, you can provide advanced search features while keeping your website lightning fast.
Pamper your users with easy and modern search experience

AddSearch is lightning-fast. Search results pop up the moment a user types in the first character. Try it out for yourself to see just how fast it is.

Search results include a screenshot of the page, so your users can find the right page effortlessly.

AddSearch delivers a stellar search experience, regardless of whether your users are on desktop or mobile devices. Both the search interface and results page adapt to the screen size, with no pinch-zooming or side-scrolling necessary.
Type any letter to see AddSearch in action!
Listen to your users and give them exactly what they are asking for
Gain valuable insight into how your users are using search. Our search analytics tool helps you to discover how often your users search, what they search for, and whether they find it. We also highlight the searches that returned no results, as well as searches with no clicks on the results. You can use this information to guide future content production and to give your users exactly what they are asking for.

Our analytics help you to understand how often visitors use search, and which terms they're searching for most. Use this information to build your FAQ page and highlight your most searched for - and often most valuable - content.
Uncover the searches with no results. Use these searches to drive your future content production, as well as tagging existing pages with hidden keywords and building your synonym library.

Irrelevant results are almost as bad as no results. Use this tool to enhance your existing content, or to produce new content that answers your user's questions more accurately.
GET UP AND RUNNING IN 5 MINUTES
Quick to install - easy to maintain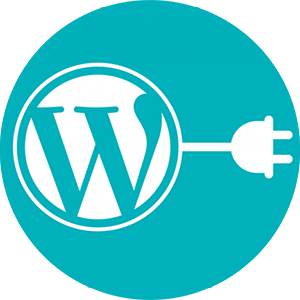 WordPress plugin for easy installation
Our WordPress plugin makes integration a breeze. The plugin replaces the native search box with AddSearch and ensures your search index is always up-to-date.

Code-free integration and fast indexing with our crawler
We don't believe it's your responsibility to deliver us your content through API or other expensive and time-consuming methods. Instead, our crawler automatically finds and indexes your content. In most cases, your site is indexed and fully searchable within a few hours of signing up.

Set and forget site search
Don't waste time worrying about search - you have better things to do. AddSearch offers a truly 'set and forget' solution. Once the search is installed and the results are to your liking, there's nothing more you need to do. It just works.
Small
Up to 1200 pages
Unlimited number of searches
Unlimited domains/subdomains
Automatic recrawl
Priority email support
Large
Up to 50 000 pages
Unlimited number of searches
Unlimited domains/subdomains
Automatic recrawl
Priority email support
Enterprise
100k+ pages
Unlimited domains/subdomains
Unlimited search volume
Geographically distributed search index
Implementation consultation
Service level agreement
Priority support & more
Starting at

$299

/month
Start your free trial now
Ready to get started? There's no complex migration process or technical setup - just copy and paste the code we provide and you're good to go. Fill out the form below and start your free trial today.
Contact us for more information
We'd love to hear from you, so feel free to email us with any questions, comments or requests!