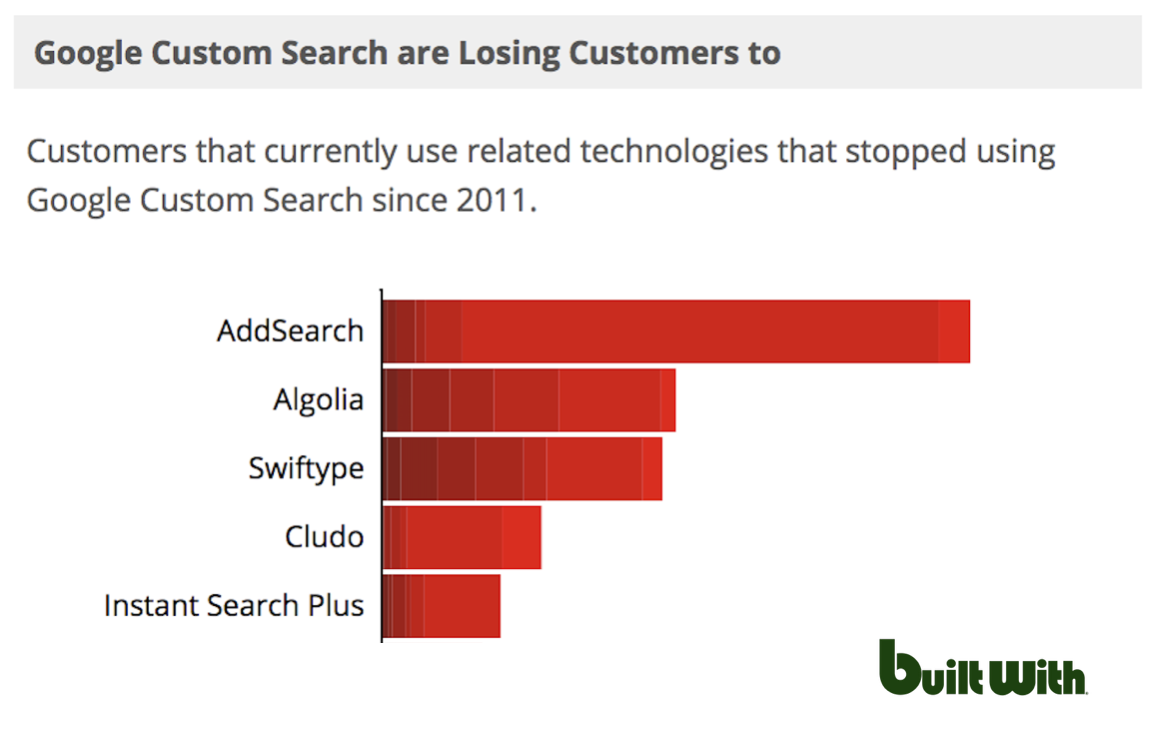 The Most Popular Replacement to Google Site Search
Whether you're a small company or a large enterprise, AddSearch provides a simple, like-for-like replacement for Google Site Search. You'll still get to enjoy all the great features from Google Site Search, with additional tools that dazzle your customers and boost conversions.
AddSearch provides a visually pleasing search interface and tools to make your search results relevant. All it takes is five minutes to make the switch without technical skills.