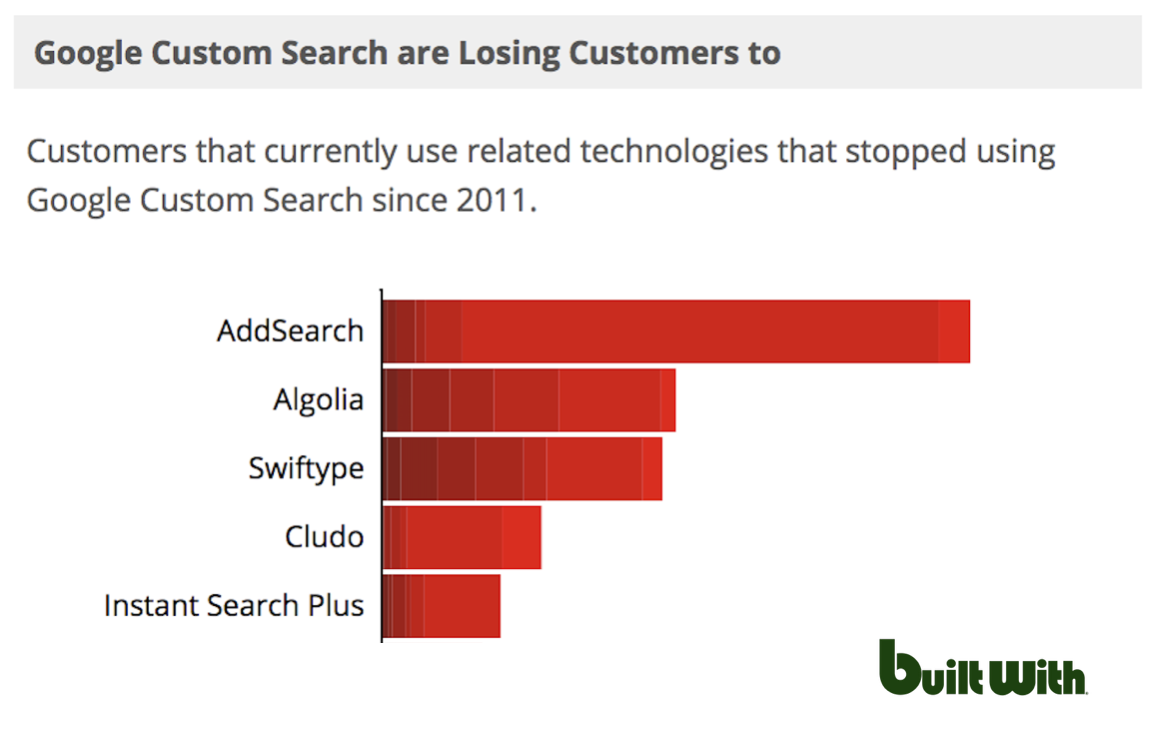 The Most Popular Replacement to Google Custom Search
Whether you're a small company or a large enterprise, AddSearch provides a simple, like-for-like replacement for Google Custom Search Engine. You'll still get to enjoy all the great features from Google Custom Search, with additional tools that dazzle your customers and boost conversions.
It takes just five minutes to switch over, with no coding experience or developer support needed. This is the solution you've been looking for to hide ads from Google Custom Search results.