AddSearch is an instant and visual website search which brings site searches to a whole new level with many wonderful and unique features.
Different results views
We have it all: Instant search widget, traditional results page or custom view with API
Search results can be shown in three different ways: Our standard way is the Search Widget, which can be seen in action on the top right corner of this page. If you prefer separate results page, it can be set up easily by following our instructions. It's also possible to implement your own custom results view by using our Search API. Lightning Fast
AddSearch is the fastest search for websites. It's instant – you get results right after you type the first letter.
With other search engines, you type your search, hit Return and then wait- only to see wrong search results. With AddSearch, you type the first letter of your search – and the results are immediately there. You get new results after each letter you type. You don't need to wait for results pages, you just scroll through the results, infinitely. It's as fast and convenient as search gets. To try out the speed of AddSearch on your website, sign up on the homepage and see a live demo for yourself!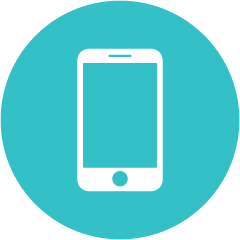 Mobile support
AddSearch works on all devices, including mobile phones, tablets and desktops.
AddSearch has been built from ground up to support all devices, whether desktop, tablet or phone. We use responsive design and user interface trickery to accomplish this, and work hard to ensure that the search supports any new device coming out to the market.
Using AddSearch, you don't need to worry about mobile at all. You paste one line of code to your website, whether it's a desktop or mobile site, and that's it. We detect the device the user is browsing with, and tailor the layout accordingly. Our mobile layout works even when your site is built with a desktop layout.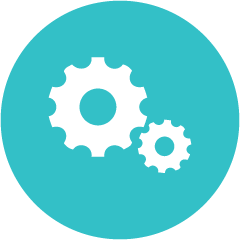 Result Control
Some pages are more important than others, and with AddSearch, you can decide which ones they are.
AddSearch gives you full control over your results. You can boost certain areas or individual pages in the results, reduce their importance or exclude them from the search.
All of this can be done with minimum effort from you. You don't need to drag & drop individual search results for individual queries – that would be a pain. Instead you just choose a URL pattern and what to do with it. It's fast and convenient.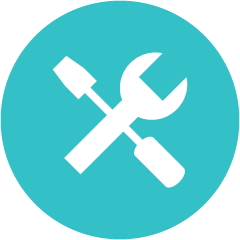 Easy Installation
Implementing AddSearch on your website takes only minutes. Literally!
With AddSearch, anyone can implement an instant search for their website in minutes. You sign up on our home page, and our servers go to work analyzing your website and indexing your content. Once that's done, you can view a demo of what the search will look like for your site. You can share this demo with colleagues to help you decide.
Once you're ready to go live, installing AddSearch on to your website is equally easy. You just copy one line of code to your template. You don't need to worry about integrations, results pages or anything complex. And after you've installed AddSearch, you never need to worry about your search again. We maintain and host your search in a scalable cloud backend, and this means zero hassle for you. Statistics
It's important to know what your users are searching for. With AddSearch, you will know that, and more.
AddSearch gives you comprehensive statistics of the usage of your search. You'll know how much your users search, what they search for, and whether they find it. You'll get listings of the most used search keywords, as well as keywords that bore zero search results, which is one of the most interesting statistics.
Additionally, we've integrated AddSearch with Google Analytics, the most widely used site statistics platform. As a GA user, you can view your search statistics in the same interface as all of your other statistics. Read more about integrating AddSearch with Google Analytics.