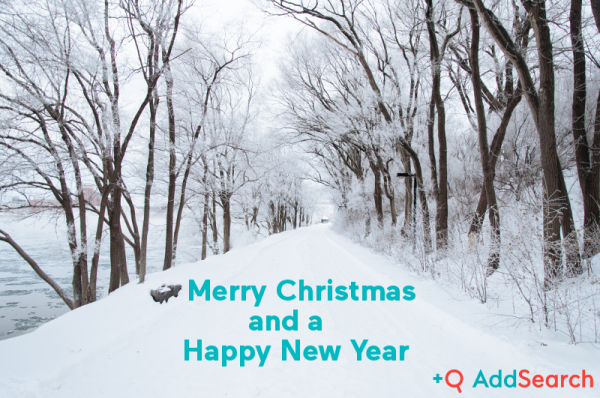 From the white Northern parts of the world, we would like to wish you all
a Merry Christmas!
We hope you will have a wonderful time with friends, family and loved ones.
 We will enjoy Christmas here as well, and that's why our support is scaled back over the next few days, starting from the 24th of December.
The system will obviously be monitored,
and potential emergencies immediately attended to,
but other support issues will see a few days delay in reply.
We will be back at full scale on the 29th of December.
Merry Christmas!
– The AddSearch Team