As more and more customers are migrating from the discontinued Google Custom Site Search, we launched a highly requested feature: Separate results page.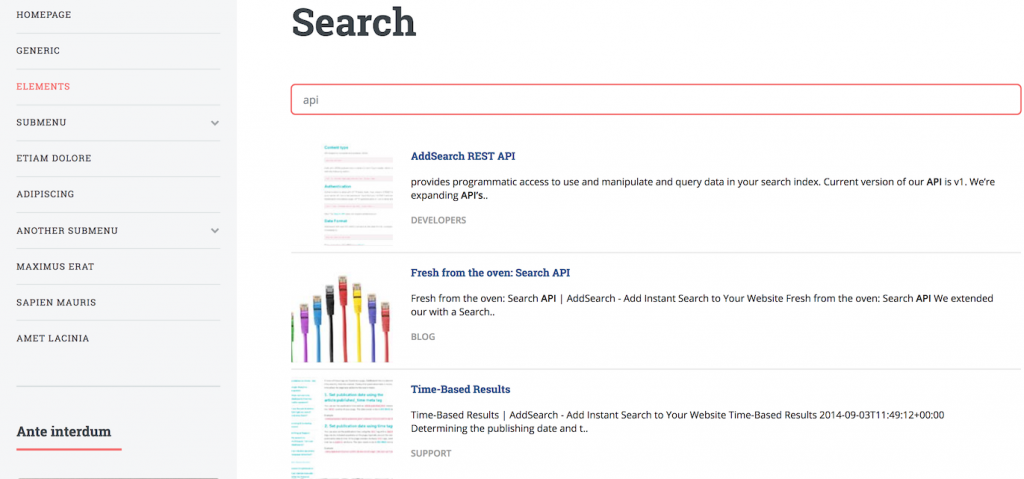 An example website with traditional results page can be found from this link.
Separate results page is swift to set up. All you need to do is to add a simple search form to your website template and create a results page with only two required HTML elements. Full instructions can be found from our instructions page, but you can trust me on this one: As everything with Addsearch, also separate results page is quick and easy to set up!
As the traditional results page got launched, we have now three different ways to show search results. Pick the one you love most!