We are very happy to announce the release of a new feature: PDF Support, meaning that we can now also crawl and index your PDF documents. This was one of the most requested features, and offers obvious benefits to anyone who hosts multiple PDF documents on their site, such as installation manuals, technical support documents, product specifications etc.
Here is an example of how it looks: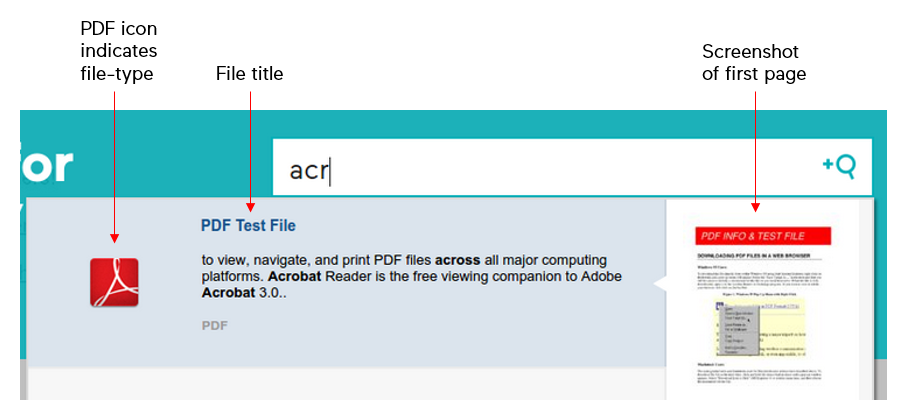 Sounds great, how do I get it?
PDF Support is part of the Plus Pack. So if you have a subscription with a Plus pack, it is now automatically made available. You can find it, if you login to AddSearch in the "Settings":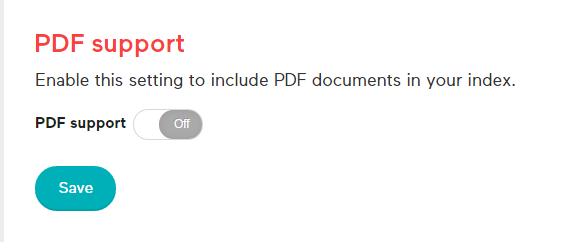 You only need to enable it. Please note: each PDF document counts as a separate page towards your plan's page quota. Enabling this feature might cause you to exceed your quota. After enabling, it might a few hours before all of your PDF documents are properly indexed, and screenshots have been made etc. You can manually add a document quickly by going to "Settings" > "Content Recrawl", and simply add the whole path there.
If it is not available to you, and you would like to have it, simply order the Plus Pack. If your are on an old plan, contact us to upgrade your plan.