Google has announced that Google Search Appliance (GSA) will be discontinued. According to Google, Google Search Appliance will reach the end of its life (EOL) in 2019. The exact date depends on the license agreement made with GSA customers. Thus many organizations, whether public or private, are required to find a replacement for GSA.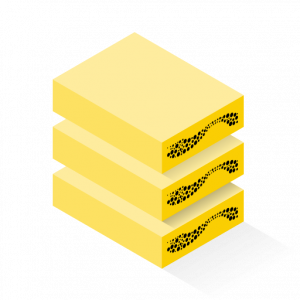 Finding a replacement for GSA may seem like a daunting task. Setting up an on-premise device, such as GSA, from scratch has required technical expertise from hooking up and configuring the device to get the search running.
Migrating from GSA, however, may be a lot easier than you might think. You can acquire a fully-featured search solution as a service which provides features similar to GSA. Furthermore, the search as a service provides support for setting up the search as well as the development of new features GSA may have lacked.
In this article, we will address concerns many representatives of organizations using Google Search Appliance have had. The article introduces the most common questions and answers them. You can see the questions and answers in the table below.
| Does AddSearch support | |
| --- | --- |
| 1. Indexing by crawling, no integration needed? | ✔ |
| 2. Crawling and indexing content behind a login? | ✔ |
| 3. Crawling and indexing of multiple domains and platforms? | ✔ |
| 4. Search filtering and faceted search filtering? | ✔ |
| 5. User administration? | ✔ |
| 6. Index PDF and Microsoft Office documents? | ✔ |
| 7. Migrating from GSA? | ✔ |
| 8. Developing features on request to meet customers' special requirements? | ✔ |
1. Google Search Appliance didn't need integration. How about AddSearch?
Just like Google Search Appliance, AddSearch indexes domains by crawling which means that no integration is needed. If you're not familiar with what crawling and indexing are here is a short description of how the process goes:
Crawling refers to a process of following and collecting links from a website. Crawling is carried out by an application called the crawler. The process, in short, proceeds as follows. The crawler
visits a web page,
searches the web pages for links to other web pages,
follows the links to the other web pages and,
iterates until it can't find more links.
Indexing refers to the process where the content from the web pages, found by the crawler, is saved to the database which is organized as an index that can be accessed by the search engine.
The traditional crawling works on static websites, where the crawler can find the contents from the page source. AddSearch also supports AJAX crawling for Javascript-heavy websites where the contents are generated dynamically. To find out more, visit our earlier post on Ajax crawling.
2. Does AddSearch index content behind a login?
AddSearch can crawl and index content that requires a login and password just like Google Search Appliance. However, there are some differences between AddSearch and GSA on the accessibility of the indexed content.
According to Google Search Appliance Help –pages GSA determines whether the user performing the search is authorized to view each document before it displays results. What this means is that for the user to be able to search the crawled and indexed content behind a login he or she has to be logged in to the authorized area of the web site.
AddSearch differs from GSA in that the services reside in the cloud unlike GSA, which is an on-premise device. Thus, filtering access to the authorized content differs from GSA.


3. Does AddSearch support the crawling and indexing of multiple domains and platforms?
Similarly to Google Search Appliance, AddSearch supports the crawling and indexing multiple domains which means that the content is accessible from a single search point. This is also referred to as federated search.
As an on-premise device, Google Search Appliance can crawl and index multiple private domains that reside on the same premises. GSA can also crawl and index multiple domains that can be accessed from the internet.
As our previous article on federated search points out, crawling and indexing multiple domains is a crucial feature; the content is scattered across multiple SaaS platforms such as Shopify, Hubspot, Zendesk and even DevOps related Heroku.
4. Does AddSearch support search filtering and faceted search filtering?
Both AddSearch and Google Search appliance support enhancing the search results with search filtering and faceted search filtering.
Filtering in this context refers to including specific areas from a domain or domains in the search results and excluding others. For instance, you could use a filter that includes the blog posts in the search results.
Faceted filtering refers to a search where the user can narrow down the search results filtering with multiple filters that affect each other. An example of a faceted search filtering would be to narrow down the search to blog posts from a single author with a specific date range.
5. Does AddSearch support user administration?
AddSearch and Google Search Appliance support user administration with user accounts that have different user privileges.
Google Search Appliance has two levels of user accounts. They are the administrators and the manager user accounts. By default, Google Search Appliance allows one administrator account on each search appliance device.
GSA administrators have privileges to create user accounts and access to system level functions. Managers have access to functions for managing the content.
Similarly to GSA AddSearch has two levels of user accounts, those of administrator and the user account. All users have access to crawling, indexing and search-related functionalities which they can use to enhance the search results. All users have access to statistics as well.
In addition to the before mentioned, the administrators can manage users (add, remove, promote). As AddSearch operates using the SaaS business model, the administrator also has access associated to billing and contact information of the subscription.
6. Does AddSearch support indexing PDF and Microsoft Office documents?
In short, AddSearch can index PDFs and doc, docx, ppt, pptx Microsoft Office documents.
7. Does AddSearch provide support for migration?
AddSearch provides prioritized support for migrating from GSA for enterprise customers. Planning and executing the migration usually takes several weeks and AddSearch's support team works closely with the customer to make sure the search is deployed on time and delivers relevant results. AddSearch also provides tech and customer support after the migration.
In addition to the prioritized support, AddSearch supports all the customers with the documentation found from our pages. We have divided the support into Documentation, API references as well as the helpdesk where you can reach us via email.
8. Does AddSearch develop new features on request?
AddSearch can develop new features on request to meet enterprise customers special requirements. Development of a new feature requires a separate agreement.
Google Search Appliance replacement as a service
Replacing Google Search Appliance with AddSearch provides features you would expect from GSA – and more. It also comes with a dedicated team who provides you with their expertise which entails planning and executing the migration from GSA that matches your business goals. AddSearch can even come up with new features you were missing before.